THINGS WORKERS NEED TO KNOW AFTER PRESIDENT BIDEN"S ADDRESS: President Biden rolled out his pro-union plan to rebuild the nation's roads, bridges, water pipes, and expand broadband access during his first address to a joint session of Congress.
President Biden also mentioned jobs more than 40 times during his address, touting not only the addition of 1.3 million jobs during his administration but the need to pass The American Jobs Plan. Biden called the jobs plan a blue-collar blueprint to build America. The plan calls for significant investments in traditional and infrastructure and green energy.
The President called on Congress to pass the Protect the Right to Organize Act(PRO Act).
The PRO Act, which passed the House in March, has gained momentum in the Senate after IAM Members and working families across the U.S. flooded Senate offices recently, with calls to support this country's hardworking men and women supporting the PRO Act.
Read: Key takeaways from Biden's 1st address to a joint session of Congress ABC News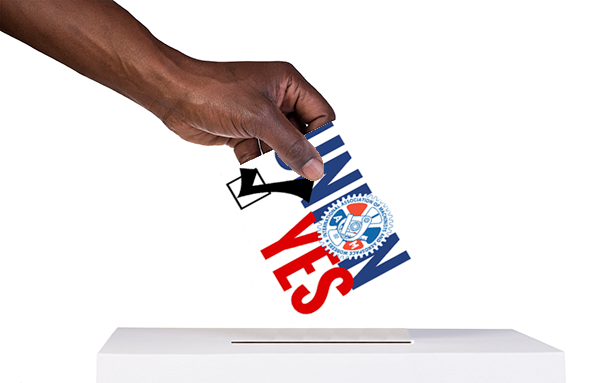 MACHINISTS APPLAUD BIDEN-HARRIS TASK FORCE ON WORKER ORGANIZING:  "Joe Biden is a man of his word," said IAM International President Robert Martinez Jr. "He said he would fight every day for unions and working people, and that is exactly what the Biden-Harris administration is delivering. Joe Biden knows that unions built the middle class and that only unions can rebuild the middle class.
"That's why the Machinists Union will do everything we can to support the Biden-Harris Task Force on Worker Organizing and Empowerment. From passing the PRO Act to bringing our jobs home, the IAM is mobilized to build the future right here in America with union workers. Let's build back better by growing unions and bringing justice on the job to millions of American workers."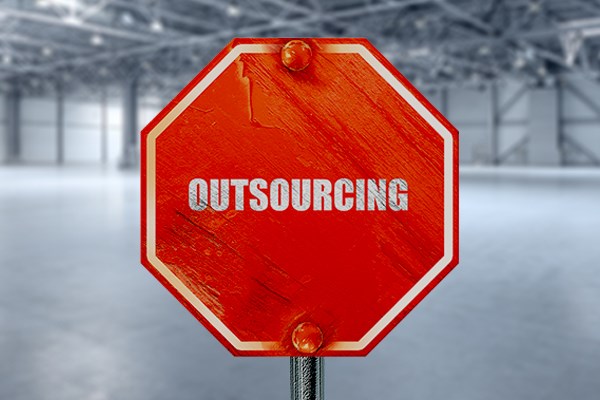 U.S. SENATOR KIRSTEN GILLIBRAND (D-NY) INTRODUCES THE END OUTSOURCING ACT: This important legislation, introduced in the Senate by Sen. Kirsten Gillibrand (D-NY) would utilize the tax code, as well as the federal grant, loan, and contracting process to stop the rampant outsourcing of U.S. jobs to foreign nations and help bring these jobs back on to U.S. soil. The End Outsourcing Act, was introduced in the House by Rep. Mark Pocan (D-WI).
IAM President Robert Martinez Jr. applauded this legislation.
"For far too long, U.S. businesses have been free to outsource U.S. jobs to low-cost, low-wage nations in search of ever-increasing cost reductions and short-term profits," said Martinez. "This problem is particularly acute in the manufacturing and aerospace industries where tens of thousands of our IAM members' jobs have been relocated abroad. In addition to the negative impact of this job loss on America's working families and communities, the transfer of this work to other nations jeopardizes the strength of the U.S. economy, the integrity of our domestic industrial base, and our status as a world leader in technology and innovation. The End Outsourcing Act is precisely the kind of legislation our country needs to stop the rampant outsourcing of U.S. jobs, revitalize our domestic manufacturing industry, and bring quality jobs back onto U.S. soil."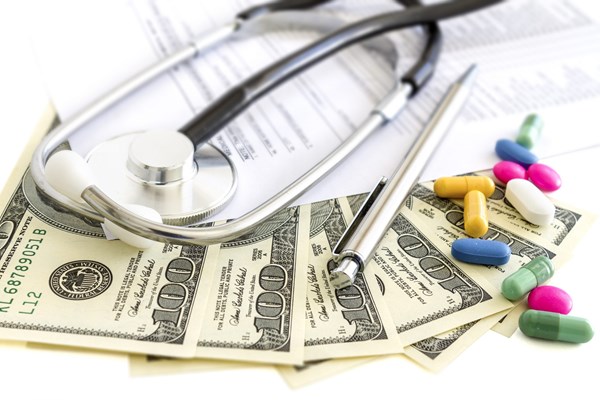 BIDEN'S AMERICAN RESCUE PLAN PROVIDES FREE COBRA COVERAGE: 
President Biden's American Rescue Plan Act provides 100 percent health COBRA coverage to employees and their family members. IAM members would qualify for COBRA coverage if they lost health insurance (including medical, dental, and vision plans) due to a reduction in hours being cut back, switch from full time to part-time, a temporary leave of absence, participation in a strike, or involuntary termination of employment, as long as they are not otherwise eligible for group health coverage. Coverage runs from April 1, 2021 through September 30, 2021.
"COBRA subsidies included in the American Rescue package is just another validation on why the Biden-Harris administration cares for working families," said IAM International President Robert Martinez Jr. "Our members who have suffered from layoffs, reduced hours, or are on a picket line for better wages and benefits, have a lifeline to keep them and their families safe and healthy during the pandemic. I want to thank every IAM member from around the country who made calls urging their representatives to pass this vital legislation."   
READ: FAQS ABOUT COBRA PREMIUM ASSISTANCE UNDER THE AMERICAN RESCUE PLAN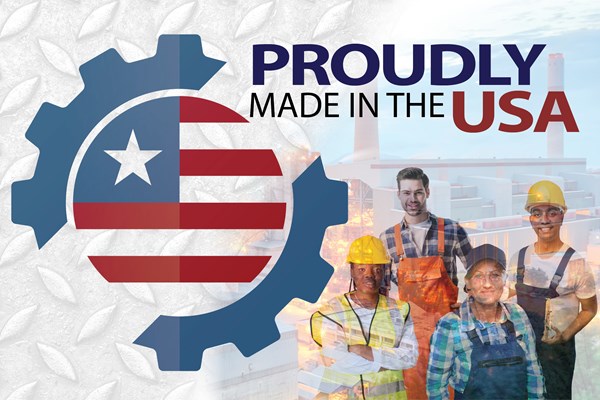 IAM APPLAUDS APPOINTMENT OF CELESTE DRAKE TO HEAD PRESIDENT BIDEN'S MADE IN AMERICA OFFICE:  "The IAM could not be more pleased with President Biden's appointment of Celeste Drake as head of the Buy American/Made in America Office," said IAM International President Robert Martinez Jr. "Simply stated, Celeste is the best candidate for the job. She is a tireless worker for America's middle class. With Celeste at the head of this very important office, America's workers can rest assured that the administration will be doing everything it possibly can to bring supply chains home and to make it in America. The IAM looks forward to working with Celeste to make sure that we build back better."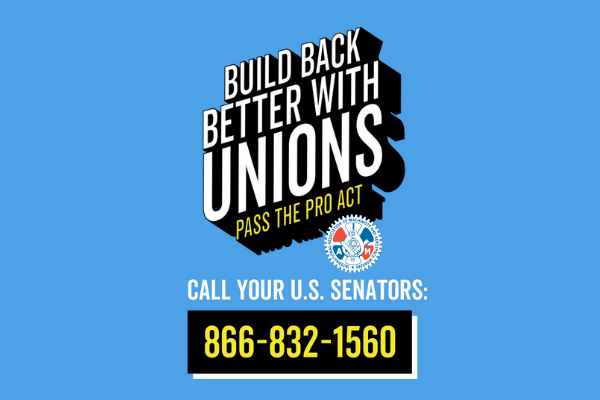 HELP PASS THE PRO ACT: The Protecting the Right to Organize (PRO) Act or H.B. 842 that passed the House in early March, has gained momentum in the Senate after IAM Members along with working families across the U.S. flooded Senate offices with calls to support the hardworking men and women of this country by supporting the PRO Act.
The PRO Act puts workers first and strengthens the rights of workers to join and participate in a labor union.   
The PRO Act will:
Create pathways for workers to form unions without fear of retribution
Repeal anti-worker "right-to-work" laws across the country
Hold corporations accountable by strengthening the National Labor Relations Board
Empower workers to exercise the freedom to organize and bargain
Ensure that workers can reach a first contract quickly after recognition
The Machinists Union has compiled a list of ways you can help pass the PRO Act: 
The PRO Act is the most comprehensive piece of labor legislation introduced since the Great Depression. At its core, it protects the rights of people who want to be part of a labor union and repeals laws that hurt workers.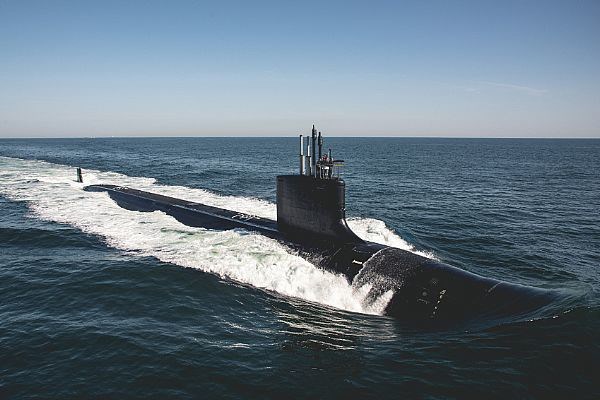 IAM STRONGLY SUPPORTS SUBMARINE PROGRAMS: The IAM sent a letter of support urging members of Congress to sign on to a bipartisan congressional letter calling for support of the Virginia-class submarine and the Columbia-class sea-based deterrence submarine. 
"Our nation's attack submarine fleet remains one of our most important strategic defense assets; however, the U.S. submarine fleet is projected to face the deepest shortfall below requirement of any ship type over the next 30 years," said IAM International President Robert Martinez Jr. "Continued, unwavering support of the Virginia-class submarine program is essential to our national security and to ensuring the United States maintains its dominance at sea."  
The letter led by Representatives Joe Courtney (D-CT), Rob Wittman (R-VA) and James Langevin (D-RI), asks the Chair and Ranking Member of the House Defense Appropriations Subcommittee to support full funding for the sustained two-per-year build rate for the Virginia-class submarine, full funding for the Columbia-class submarine program, and funding to continue supplier development efforts in order to bolster our domestic submarine industrial base as they develop the Fiscal Year 2021 Defense appropriations bill. 
96 lawmakers signed on to the letter.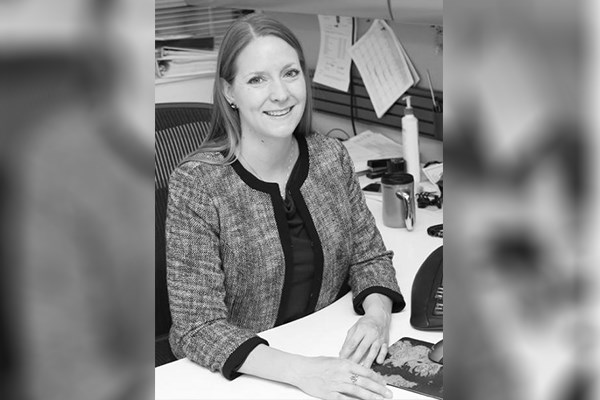 FORMER IAM LEGAL FELLOW DEIRDRE HAMILTON NOMINATED TO NATIONAL MEDIATION BORAD:  President Biden has appointed longtime labor lawyer and former IAM Legal Fellow Deirdre Hamilton to the National Mediation Board (NMB). The NMB helps smooth out disputes in the rail and airline industries.
"We are very happy to see Ms. Hamilton appointed to the NMB," said IAM International President Robert Martinez Jr. "It's refreshing to have worker friendly members appointed to these very important positions in the U.S. Government. Ms. Hamilton will serve rail and airline workers well, and protect the interests of all those in the sector to protect and grow these great middle-class jobs."
In January, the IAM joined 18 unions representing rail and aviation workers in sending a letter the Biden administration asking for some immediate attention to the National Mediation Board, which included the nomination of Hamilton.
NFFE-IAM SECURES GAO STUDY OF FEDERAL WILDLAND FIREFIGHTER PAY AND TITLES: NFFE-IAM successfully lobbied for a review of federal wildland firefighter pay and position descriptions within the agencies that provide firefighting services to federal lands.  Mostly from the Departments of Agriculture and Interiors, wildland firefighting has gotten more demanding as fire conditions worsen and lengthen every year across the country.  NFFE-IAM worked with Senators Feinstein, Sinema, and Merkley to request the GAO study into pay and position descriptions to assist agencies with recruitment, retention, career ladders, and proper compensation for working extremely long hours in dangerous conditions.   
The post Task Force on Worker Organizing-End Outsourcing Act-Help Pass the PRO Act appeared first on IAMAW.