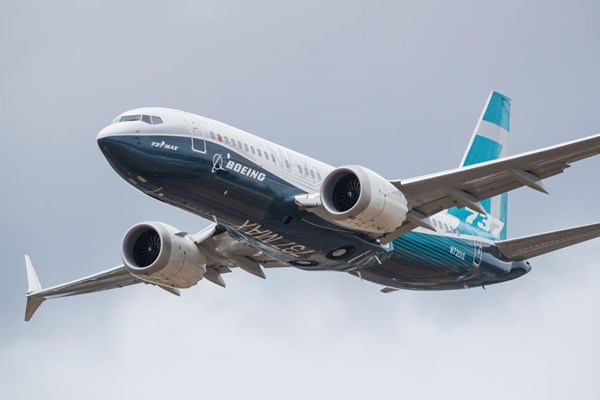 STRONG PUSH BY MACHINISTS UNION RESULTS IN LAUNCHING OF AVIATION MANUFACTURING JOBS PROTECTION PROGRAM: The IAM is encouraging aviation manufacturers to apply for the U.S. Transportation Department's recently launched Aviation Manufacturing Jobs Protection program.
This much-needed program, fought for and won by the IAM's advocacy, provides $3 billion in payroll support funding to aviation manufacturing employers, allowing them to keep aerospace manufacturing workers on their payrolls, avoid additional furloughs, and re-hire workers previously furloughed during the pandemic.
READ: U.S. opens $3 billion aviation manufacturing wage subsidy program Reuters  
"Machinists Union members and the jobs they hold throughout the aerospace industry have always been crucial to the economy and protection of this nation, especially now as the country continues to heal from the pandemic," said IAM International President Robert Martinez Jr. "To overcome the effects of COVID-19, we must take care of the highly-skilled aerospace industry workers who are the key to reinvigorating the global economy and making sure the financial foundation of this country remains strong and intact. I hope any eligible company uses this opportunity to secure its workforce for the future and protect one of our last great manufacturing industries."
The Aviation Manufacturing Jobs Protection program results from a strong push by the IAM in support of bipartisan legislation, which establishes a temporary relief plan for aerospace supply chains affected by the COVID-19 outbreak. The program provides up to 50 percent of both pay and benefits for the thousands of workers furloughed due to the pandemic. In addition, companies receiving these funds must commit not to conduct any layoffs or furloughs during the six-months in which the funds are in use.
Machinists Union members were among many workers in the aerospace industry who experienced layoffs and furloughs because of COVID-19. While air travel dropped significantly during 2020, so did the need for parts, repairs, modifications, and other services, hurting aerospace supply chain companies.
Nearly 100,000 aerospace jobs have been lost since the pandemic, and many more may be at risk. But, thanks to the efforts of the IAM and our allies in Congress, this program will go a long way to stop the bleeding and bring our members back to work.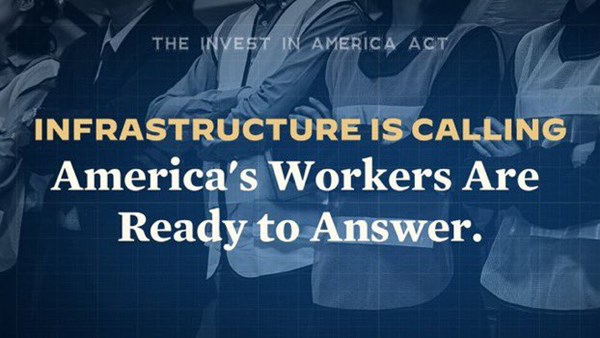 IAM CALLING ON CONGRESS FOR RAIL SAFETY AND JOB CREATION:  The Machinists Union is strongly urging Congress to help secure the livelihood of the nearly 40,000 IAM members working in the rail industry by passing the INVEST in America Act. This legislation will improve safety, create thousands of good-paying union jobs, and provide much-needed stability and growth to the freight and passenger rail industry.
"This legislation improves safety and creates thousands of good-paying union jobs, while providing much-needed security, stability and growth to the freight and passenger rail industry" said Chief of Staff to the International President Richard Johnsen. "The INVEST in America Act is a great first step forward in protecting and securing the livelihood of the members we represent."
The Act addresses a wide variety of issues, including responding to dangerous changes and the deployment of new technologies in freight railroad operations, ensuring that the Federal Railroad Administration is a safety-first agency that works in tandem with rail workers, and requiring the necessary presence of a certified engineer and certified conductor on most freight trains.
Watch Richard Johnsen's video supporting the INVEST in America Act.
The bill also includes significant investments in passenger rail, including historic funding levels for Amtrak and its operational and capital needs. It supports the growth of new rail operations, including high-speed rail.
Earlier this month, The IAM along with a coalition of rail labor organizations wrote a letter to House leadership expressing strong support for the INVEST in America Act.
MACHINISTS UNION ENCOURAGED BY USTR EFFORTS TO RESOLVE U.S.-EU AEROSPACE DISPUTES: The Machinists Union recently weighed in with statements on the efforts to resolve the long-standing aerospace dispute between the U.S. and the European Union(EU).
"The IAM applauds the efforts of the USTR as it takes a significant step forward to finally resolve aerospace disputes with the EU that were filed 17 years ago," said IAM International President Robert Martinez Jr. "We are confident that the USTR will make the interests of U.S. aerospace workers a priority as it proceeds to resolve these matters with the EU. As thousands upon thousands of U.S. aerospace jobs are outsourced throughout the world to countries like Mexico and China, we are also heartened by an acknowledgement that at least one non-market economy, China, has become the focus of these talks."
"The IAM especially welcomes USTR's long awaited efforts to coordinate with the EU in challenging China's trade violations," said IAM District 751 President and Directing Business Representative Jon Holden. "As Boeing and Airbus shift production to China, it is the workers in the U.S. and the EU who suffer as they see their livelihoods moving to a country that does not recognize the right to form a union and engage in collective bargaining. It is simply unacceptable for Boeing workers to have their jobs sacrificed to China and other countries like Mexico in the name of unfair global competition. Coordination between the U.S. and the EU to confront China's trade challenges in aerospace is urgently needed. While today's announcement is a solid step forward, if the EU is not willing to join us, the U.S. should move ahead with its own challenges to China's unfair trade practices." ​
"IAM members have proudly been the backbone of the U.S. aerospace industry for generations," said IAM Western Territory General Vice President Gary R. Allen. "Our trade policy must preserve and grow our aerospace workforce. The future of our economic and national security depends on the important decisions we make today."
"As someone who comes from the shop floor building commercial aircraft, I've seen the destructive impact of offshoring jobs on our families and communities," said IAM Aerospace General Vice President Mark Blondin. "It is imperative that the government take an active role leveling the playing field in the global aerospace industry. It's time to move forward so we can create an economy that works for workers worldwide."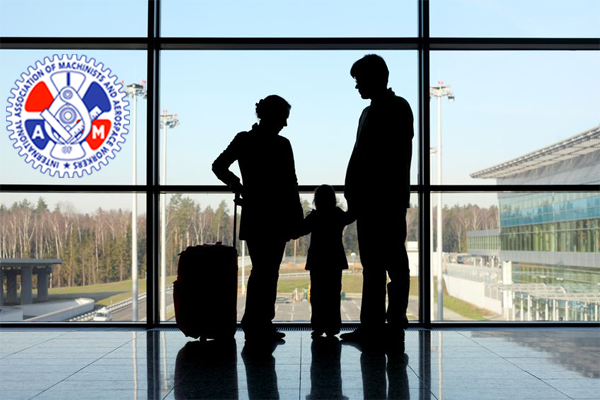 MACHINISTS UNION AND ALLIES FOUGHT FOR AND WON CHILD TAX CREDIT EXPANSION: The Machinists Union fought hard for the passage of the American Rescue Plan to bring relief to working families. One piece of relief coming soon for most IAM families will be the increased Child Tax Credit. The Child Tax Credit in the American Rescue Plan provides the largest Child Tax Credit ever and will make a big difference for many working Americans.
Starting on July 15, nearly all IAM members with children will receive an increased Child Tax Credit. The Child Tax Credit will deliver $300 per child each month for families with a shared income of $150,000 or $112,5000 for a single-parent household. So, in its simplest terms, help is on the way for IAM working families.
"The IAM continues to push for legislation that benefits IAM members and their families," said IAM International President Robert Martinez Jr. "During the pandemic, it was workers and their families who made it possible for this country to survive and heal. The Child Tax Credit gives those hardworking families a benefit they truly deserve."
Click here for a Child Tax Credit fact sheet.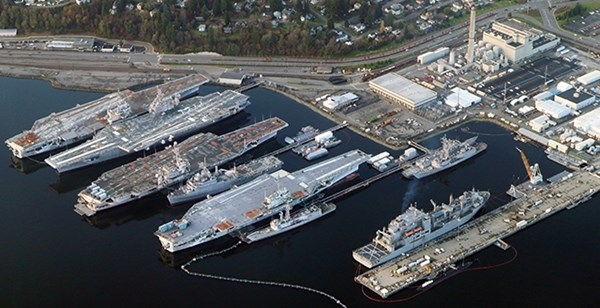 IAM URGES CONGRESS TO INVEST IN NATION's SHIPYARDS: The IAM is reaching out to members of Congress, encouraging them to support bipartisan legislation that would provide much-needed investment to optimize and improve our nation's shipyards. International President Robert Martinez Jr. wrote a letter to all U.S. Representatives and Senators urging them to co-sponsor the Supplying Help to Infrastructure in Ports, Yards, and America's Repair Docks (SHIPYARD) Act of 2021.
The SHIPYARD Act is a vital piece of legislation that would invest $21 billion in the U.S. Navy's four public shipyards in Maine, Washington, Virginia, and Hawaii to bolster defense infrastructure, fleet repair, and overall capability. It would also invest $4 billion in U.S. Navy private repair and new construction shipyards. Urge your Representatives to get behind the SHIPYARD Act!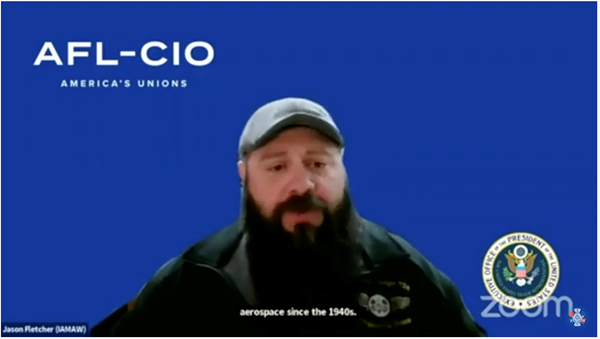 IAM DISTRICT 725 PUSHES FOR ACTION ON PROTECTING AEROSPACE JOBS: IAM District 725 Area Manager/Business Representative J.P. Fletcher recently represented the Machinists Union during U.S. Trade Representative Katherine Tai's speech on trade at the AFL-CIO.
Fletcher asked Tai an important question about how the Biden administration will combat outsourcing and retain aerospace jobs in America. Tai's speech, which focused on the importance of worker-centered trade, was hosted by AFL-CIO President Richard Trumka during a virtual town hall.
WATCH: IAM Member Engages with Ambassador Tai
"While aerospace workers are currently being laid off all over the United States, the aerospace industry in Mexico is growing exponentially," said IAM District 725 Area Director/Business Representative J.P. Fletcher. "Many of these jobs were once our jobs and union jobs here in San Diego."
Chula Vista, CA has been home to aerospace manufacturing since the 1940's and at one time employed over 10,000 workers. When United Technologies (UTC) took over the operations, the company outsourced much of the work to its production site in Mexico. There are approximately 60,000 aerospace jobs now in Mexico, much of which used to be done by IAM members.
WATCH: Broken Promise: UTC in California
"Brother Fletcher did a great job representing the IAM during this call by posing a vital question to Ambassador Tai about the future of aerospace jobs in our great country," said IAM International President Robert Martinez Jr. "It is imperative the Machinists Union continues to pressure this administration to keep their word of protecting the livelihoods of not only our Aerospace members, but every Machinist. The IAM will always be at forefront in leading the labor movement's fight to keep American jobs here and against any outsourcing."
"The outsourcing of good paying aerospace jobs to Mexico is tantamount to economic treason on the American worker," said IAM Western Territory General Vice President Gary R. Allen. "I will do everything in my power to continue to hold theses elected officials accountable to our members and our country."
Watch the full AFL-CIO video with Ambassador Tai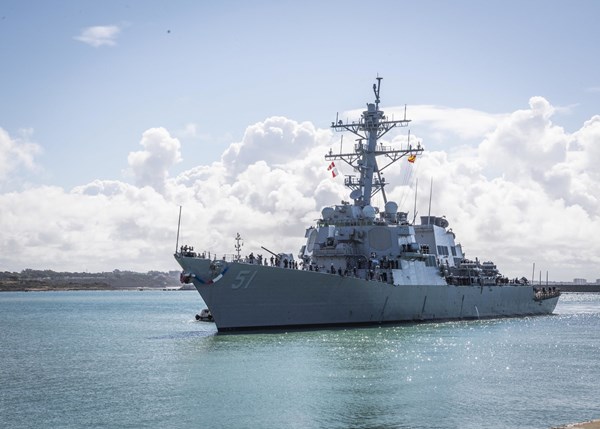 IAM FIGHTING FOR RESTORATION OF U.S. NAVY DESTROYER: Rep. Joe Courtney (D-CT), chairman of the House Armed Services Subcommittee on Seapower and Projection Forces, U.S. Reps. Jared Golden (D-ME) and Chellie Pingree (D-ME) joined IAM Local S6 representatives at Bath Iron Works (BIW) recently in calling to restore an Arleigh Burke-class destroyer in the U.S. Navy's budget.
The current Fiscal Year 2022 Defense Department budget request includes funding for only one DDG-51 Arleigh Burke destroyer. Last year, Congress approved funding for two DDG-51s.
"This budget is retiring some old large surface combatants in big numbers," said Rep. Courtney. "If we're going to divest older capability ships to free up money to invest in newer capability ships, you have to make sure you do the second part, and this budget doesn't do that."
Courtney's subcommittee is responsible for setting the shipbuilding manufacturing policy included in the National Defense Authorization Act, which directs how federal funds should be used by the Defense Department each year. Golden serves as vice-chairman of the subcommittee next to Courtney. Pingree is a member of the House Appropriations Committee, which sets funding policy for the federal government, including for military shipbuilding.
"These ships are proudly built by our members," said Local S6 President Chris Wiers. "Our members are fighting alongside the IAM, our elected officials and BIW to ensure that Congress restores funding for a second DDG-51 destroyer in fiscal Year 2022."
"These ships are vital," said IAM Eastern Territory General Vice President Jimmy Conigliaro, Sr. "First and foremost is our national security, and making sure the U.S. Navy has the tools they need to defend our interests. Secondly, and just as important we are also building the future shipbuilders, and manufacturing base at the same time. The Maine Delegation understands the importance of these ships, and our members are also well informed – they know what is at stake."
Pingree and Golden, along with U.S. Sens. Susan Collins (R-ME) and Angus King (I-ME), opposed the ship cut in a May 27 joint statement. The Maine Delegation wrote the cut would "destabilize our nation's shipyard industrial base, threaten the skilled workforce that builds these ships, and undermine the long-term health of this important sector of national defense.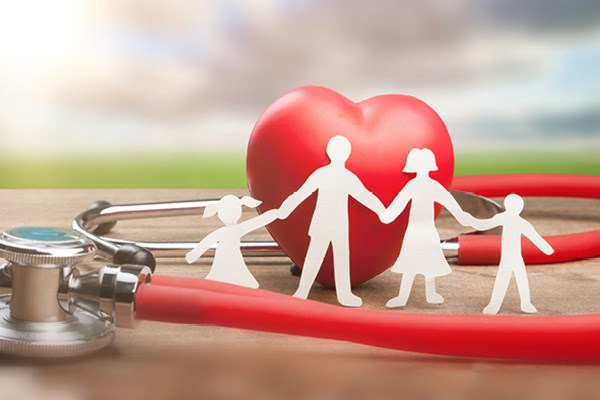 MACHINISTS UNION ISSUES STATEMENT ON SUPREME COURT RULING ON GOP LAWSUIT TO STRIKE DOWN AFFORDABLE CARE ACT: IAM International President Robert Martinez Jr., shared a statement regarding the Supreme Court's ruling on the GOP's lawsuit to strike down the Affordable Care Act:
"Today's Supreme Court ruling upholding the constitutionality of the Affordable Care Act is a victory for working families. The Affordable Care Act has been successful in providing access to millions of previously uninsured Americans. We look forward to working on expanding coverage for the millions still without health insurance. Now that the Supreme Court has brushed back another failed attempt to overturn the Affordable Care Act, the Machinists Union will continue to fight to ensure companies move away from shifting an even greater burden of healthcare costs to members during negotiations. We must all work together to make the Affordable Care Act stronger to relieve financial burdens created by the lack of health coverage."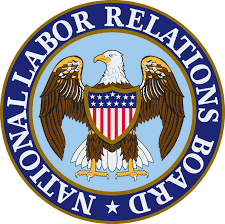 IAM ISSUES STATEMENT OF SUPPORT FOR NLRB NOMINEE DAVID PROUTY: IAM International President Robert Martinez Jr., issued a statement applauding President Biden's nomination of David Prouty to the National Labor Relations Board (NLRB):
"On behalf of the International Association of Machinists and Aerospace Workers, we thank President Biden for nominating David Prouty to fill the next vacancy on the NLRB. Mr. Prouty's bready of professional experiences make him particularly well suited for a position on the board.
"Throughout his long career as a labor attorney, Mr. Prouty has demonstrated his dedication to protecting the rights of workers in a wide range of fields. His commitment to the principles of workers' rights and advocacy, as well as his in-depth understanding of the National Labor Relations Act and organizing, make him particularly well-suited to be a member of the NLRB.
"It is important that the people who serve in a position to carry out the law have a real world understanding of how the Act operates on a practical level, as well as have an in-depth understanding of the Act's legal intricacies. Mr. Prouty began his career as an organizer for the American Federation of State, County, and Municipal Employees. Having this hands-on involvement as an organizer is a vital experience for someone who must enforce our laws governing how workers can exercise their rights to join a union.
"Mr. Prouty's experiences demonstrate his life-long commitment to protecting workers' rights under the NLRB. We are confident that as a Board member he will apply this same commitment to ensuring the faithful application of the Act to all.
"We enthusiastically support David Prouty to be a member of the National Labor Relations Board."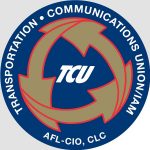 ANOTHER CARRIER PETITIONS FRA FOR RELIEF FROM "HANDS-ON" PERIODIC REFRESHER TRAINING: In April 2021, the Union Pacific Railroad Company (UP) petitioned the Federal Railroad Administration (FRA) for a system-wide waiver of compliance from certain provisions of the Federal railroad safety regulations regarding periodic refresher training for all UP's Transportation employees. Specifically, UP proposed to create a 3-D simulation using web-based software as a third alternative to satisfy the "hands-on" portion of the training required by 49 CFR 232.203(b)(3), in connection with periodic refresher training. Refresher training is required at intervals not to exceed three years and must consist of classroom and "hands-on" training, as well as testing.
UP is now the fourth Class I rail carrier operating in the U.S. to request that 3-D simulations be used as an alternative to "hands-on" refresher training since 2019. The first of the three previous requests occurred in February 2019, when Norfolk Southern Railway (NS) petitioned FRA for this relief. FRA granted NS's request in May 2019. Then, the Canadian Pacific Railway (CP) filed for the same relief in December 2019. FRA granted CP's request in April 2020. Finally, CSX Transportation, Inc. (CSX), filed for the same relief in January 2020. FRA granted CSX's request in April 2020.
Rail labor opposed all three of these previous petitions for waiver, and, in response to UP's recent request for relief, the Brotherhood of Railway Carmen, the American Train Dispatchers Association and the Brotherhood of Locomotive Engineers and Trainmen filed joint comments opposing the waiver. In addition, the Transportation Trades Department of the AFL-CIO also filed comments opposing the UP petition for waiver as well.
Among other things, the above labor organizations specifically complained to FRA that simulated testing should be used only as a supplement to, and not a replacement for, the "hands-on" training that railroad employees currently receive in the field. In addition, we also commented that UP has the ability to perform the "hands-on" refresher training because the carrier has an ample supply of rail cars to use for testing its inspectors, and because UP has plenty of time to arrange for the periodic "hands-on" refresher training given that such training occurs once every three years.
"Once again we see a Class I rail carrier complain that it does not have the time to follow the guidelines provided by the current Federal regulations," says BRC General President Richard A. Johnson. "Such a request is troubling given that, in the current environment, railroad workers are being made to inspect cars within incredibly short time frames due to precision scheduling practices, while the carriers have also benefited from previously granted waivers that allow them to perform fewer overall inspections. Under these circumstances, now is not the time to reduce the quality of key safety training, given that there are already ongoing factors that inhibit the safety of the rail system."
To read the joint comments of BRC, ATDA and BLET click here.
To read the TTD comments click here.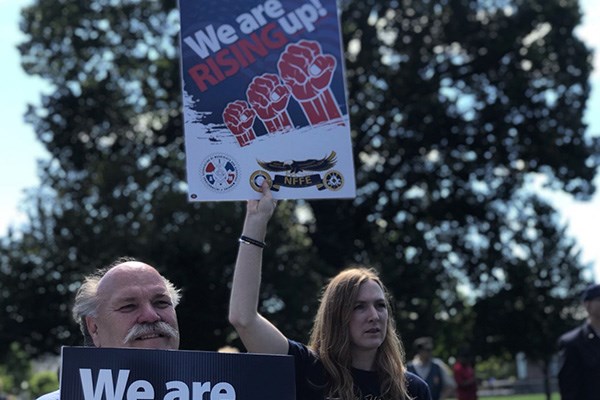 NFFE-IAM PUSHES TO PASS THE FEDERAL OFFICER AND EMPLOYEE PROTECTION ACT: NFFE-IAM is pushing Congress to reverse the effect of a 2020 U.S. Court of Appeals for the D.C. Circuit decision that vacated, for lack of jurisdiction, the convictions of criminal defendants accused of murdering ICE agent Jaime Zapata and the serious wounding of ICE agent Victor Avila. The Federal Officers and Employees Protection Act will fix a very serious loophole in federal law that prevents the prosecution of criminals in the U.S. who attack or murder federal employees outside of the U.S. Without this fix, federal employees abroad are at increased risk of violence without access to justice.
The post Strong IAM Push Helps Create Aviation Manufacturing Jobs Protection Program – Child Tax Credit Expansion is a Win for Working Families – Time To Invest in Our Nation's Shipyards appeared first on IAMAW.