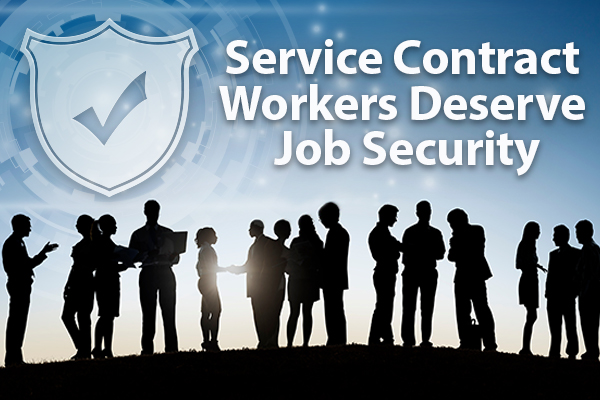 BIDEN'S EXECUTIVE ORDER GIVES IAM MEMBERS WORKING UNDER SERVICE CONTRACT ACT A HUGE VICTORY: The International Association of Machinists and Aerospace Workers (IAM), the largest defense and aerospace labor union in North America, welcomes the Department of Labor's publication of its proposed rule to implement Executive Order 14055, "Nondisplacement of Qualified Workers Under Service Contracts," which will significantly improve job security for service contract workers across the country.
After the IAM's advocacy, President Biden signed Executive Order 14055 on November 18, 2021. It requires federal contractors and subcontractors on a covered successor contract to offer jobs to qualified employees employed under the predecessor contract.
READ: The Labor Dept. Moves Forward on Reducing Turnover on Service Contracts  Government Executive
The IAM led efforts in urging the Biden administration to protect Service Contract Act (SCA) workers' jobs by reinstating critical job security protections that had been taken away under the Trump administration.
"This is a win for workers and employers who work under the Service Contract Act," said IAM International President Robert Martinez Jr. "President Biden's reinstatement of President Obama's Executive Order turned back the disastrous policy of President Trump and created clear guidance for employers. President Biden is a champion for working families and continues to put them at the top of his agenda. Thousands of IAM members and other service contract workers can breathe a sigh of relief, knowing their jobs won't be displaced when government service contracts change hands from one employer to another. Our nation can take great pride in the efficient government procurement and fairness to these workers and their families under Executive Order 14055."
READ: Notice of Proposed Rule: Nondisplacement of Qualified Workers under Service Contracts (Executive Order 14055)
In 2021, IAM International President Robert Martinez Jr. wrote a letter to President Biden urging him to restore Service Contract Worker's job protections. 
Service Contract workers are private-sector employees who work under federal contracts, primarily at military bases and other federal installations. The IAM represents nearly 40,000 Service Contract Workers in various industries, spread across more than 800 locations.
IAM members work at over 800 Service Contract Act locations across the country, primarily at military bases and federal institutions. Some of the IAM's larger bargaining units include 4,000 SCA workers at Fort Rucker, Alabama; more than 1,000 at Nellis Air Force Base, Nevada; nearly 800 at Marine Corps Air Station Yuma, Arizona; and 750 at Patuxent River Naval Air Station, Maryland.
MACHINISTS UNION APPLAUDS CONFIRMATION OF OWEN E. HERRNSTADT TO U.S. EXPORT-IMPORT BANK BOARD OF DIRECTORS: Robert Martinez Jr., International President of the 600,000-member International Association of Machinists and Aerospace Workers (IAM), released the following statement:
"On behalf of the IAM Executive Council and our entire membership, I want to congratulate Owen on this historic accomplishment. Owen has been an important voice for manufacturing, international and employment law, and workers' rights globally. In his 34-year career as IAM Chief of Staff to the International President, Director of Trade and Globalization, and more, Owen served as an invaluable resource to the IAM and workers worldwide. His work to advance global trade and human rights that benefit working people has been internationally recognized inside and outside the labor movement.
"The IAM applauds President Biden and Majority Leader Schumer for Owen's appointment and confirmation to the Export-Import Bank Board of Directors. The Ex-Im Bank is one of the few U.S. trade policies that support U.S. exports and jobs. This confirmation will help to maintain and create U.S. jobs and contribute to a stronger national economy."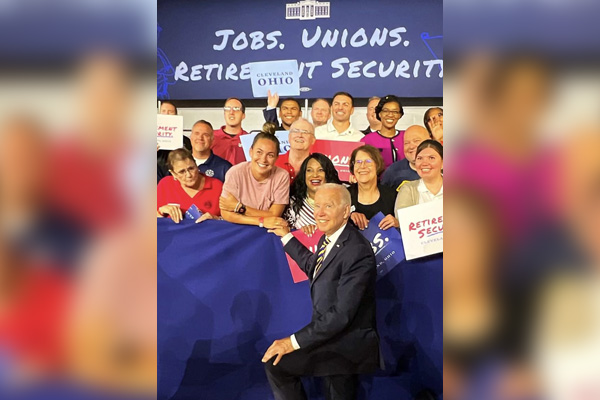 OHIO DISTRICT 54 MEMBERS ATTEND PRESIDENT BIDEN'S ECONOMIC AGENDA SPEECH: IAM District 54 members recently attended President Biden's recent announcement at Max S. Hayes High School in Cleveland. President Biden focused on his economic agenda, increasing vocational training opportunities, and building the economy from the bottom up and middle out.   
IAM District 54 members Jim McClelland, Phil Baker, Mary Napier, Barbara Sherrod, and John Graf attended the event.   
"So here's the deal," said Biden while addressing the Cleveland crowd. "The deal is quite simple. When I ran, I was criticized for the basis upon which I ran. I said I'm running for three reasons. One, to restore the soul of America — the decency and honor of this country. And two, to rebuild the backbone of the country. The backbone of the country is the working women and men, the middle class. And, you know, there's a middle class for one reason: American unions."   
"It was meaningful to have President Biden visit Max S. Hayes High School, my alma mater and that of many of our members, and bring the spotlight on one of our few trade schools in the Cleveland area," said T. Dean Wright, Jr., President & Directing Business Representative District Lodge 54. "His visit to our trade school is a signal of his commitment to investing in the middle class and Machinists Union members and their families."   
"Announcements like this are impactful for our members," said IAM Eastern Territory General Vice President David Sullivan. "A strong economic agenda is not only good for our members, but it is good for the nation. The policies implemented by this administration will positively impact our members here in Ohio and elsewhere for years."   
President Biden lauded the work of Democrats and U.S. Labor Secretary Marty Walsh and U.S. Sen. Sherrod Brown (D-OH) for their leadership.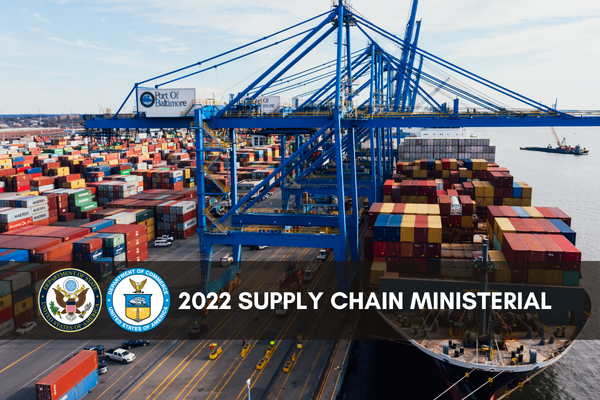 MACHINISTS ADVOCATE FOR MIDDLE-CLASS JOBS, TRADE ADJUSTMENT ASSISTANCE AT GLOBAL SUPPLY CHAIN FORUM: Since late 2021, the economy has suffered debilitating setbacks primarily due to wrinkles in the global supply chain. As a result, President Biden hosted a supply chain summit with 14 other countries that same year to begin tackling the immediate supply chain issues. 
Fact Sheet: Global Supply Chain Summit
Machinists Union was invited to participate in the Labor and Workforce Development breakout of the two-day 2022 Ministerial Forum on Global Supply Chain Resilience, scheduled for July 19 and 20. 
The event hosted by U.S. Secretary of State Antony Blinken and U.S. Secretary of Commerce, Gina Raimondo, focuses on ways to tackle the supply chain issues championed by President Biden. 
Included in these discussions were geographic diversity of advanced manufacturing centers, fostering stakeholders in labor, small businesses, transportation, and logistics to improve supply chains. All while expanding global training to enhance readiness in workforce participation for all workers, including women and other underutilized minority groups.
"The IAM made it clear that to improve supply chain issues, the next generation of workers must receive the skills they need to fill good middle-class jobs," said Peter Greenberg, IAM Strategic Resources Assistant Director. "We need improved and consistent funding for apprenticeship programs and the continuation of Trade Adjustment Assistance programs for displaced workers."
The overall goal for this global partnership is to reduce and end near-term supply chain disruptions. The Departments of State and Commerce are committed to building long-term solutions while easing future troubles in the global supply chain. Advocacy and education are needed at every level, from workers, city leaders, state, federal, and international leaders. In addition, the Biden Administration aims to secure custom supply chain solutions for businesses and workers in each locality – securing jobs for all workers.
 Watch: The Modern World Doesn't Work Without the Global Supply Chain.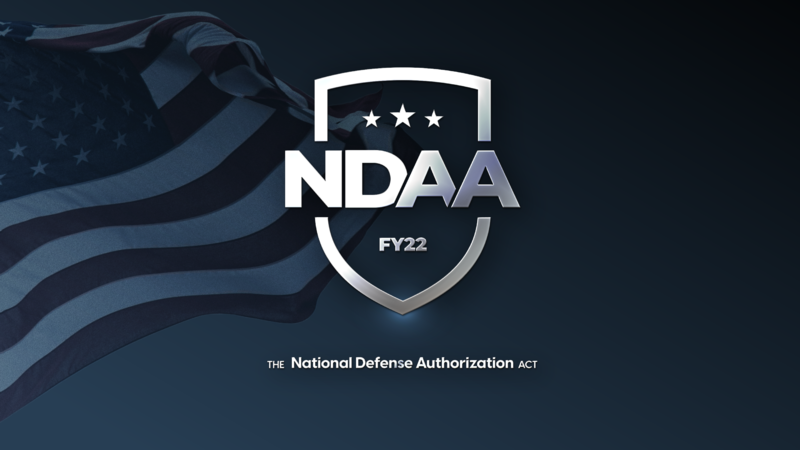 MACHINISTS UNION ADVOCACY NETS STRONG HOUSE FUNDING IN NATIONAL DEFENSE AUTHORIZATION ACT: On July 14, the U.S. House of Representatives passed their annual National Defense Authorization Act (NDAA) for the Fiscal Year 2023. The House-passed NDAA totals $839 billion for national defense programs, including extensive funding for IAM-built programs.
The House NDAA included language championed by the Machinists Union and U.S. Rep. Donald Norcross (D-NJ) to increase Buy American domestic content requirements on Major Defense Acquisition Programs from 55% to 75%. The IAM has been pushing the increase for years to strengthen the defense industrial base and domestic supply chain while helping prevent vulnerabilities created by military products being made in China and other countries.   
Thanks to the IAM's lobbying efforts, the 2022 NDAA authorizes funding for the following IAM- built and maintained programs:
F-35 Joint Strike Fighters
F-18 Super Hornet
C-130J Super Hercules
F-15 Eagles
KC-46 Tankers
P-8 Poseidons
DDG-51 Arleigh Burke-class Destroyers
Virginia-class Attack Submarines
Columbia-class Ballistic Submarine program
IAM-built missile system and ammunition manufacturing
The Machinists will continue to fight for funding for these programs and improvements in Buy American requirements as the Senate takes up NDAA later this year.
PRESIDENT BIDEN ANNOUNCES LANDMARK PENSION SECURITY ANNOUNCEMENT: President Biden recently rolled out a final plan to help ensure Americans' pensions are protected and guaranteed by the federal government. As part of the American Rescue Plan's Special Financial Assistance, pension security is now realized for millions of Americans. 
"We fought for the Butch Lewis Act to protect pensions for millions of workers and retirees," said Biden. "So knowing when it's time to retire, your pension you earned will be there; knowing that together with your Social Security benefits, that pension will continue a good middle-class life for you in retirement."
According to a statement from the Pension Benefit Guaranty Corporation on July 6, "(PBGC) provided its final rule and implemented changes to the Special Financial Assistance (SFA) Program for financially troubled multi-employer pension plans. The changes are responsive to public comments received on PBGC's interim final rule. They will better protect the pensions earned by workers and retirees covered by multi-employer plans eligible for assistance."
READ: President Joe Biden will visit Cleveland to announce final American Rescue Plan fix for troubled multi-employer pension plans. Cleveland Plain Dealer
"The final changes implemented by the Biden administration will secure benefits for retirees who deserve to retire with dignity," said IAM International President Robert Martinez Jr. " President Biden understands the value of protecting the earned benefits of retirees, workers, and their families. "These rules will strengthen the foundation and maintain the financial integrity of the PBGC." 
The announcement of pension protection means strong security in retirement and includes the following:
Over 200 multi-employer plans were on pace to become insolvent soon because their investments struggled during economic crises. That would result in two to three million workers who paid into these pension funds seeing their benefits cut in retirement.
Because of the American Rescue Plan, every multi-employer pension plan facing near-term insolvency and benefit cuts and receiving Special Financial Assistance is projected to remain solvent through 2051, many of them for much longer.
Two to three million workers and retirees who would have faced dramatic cuts to their pensions will receive the benefits they paid into and depended on for their retirement security, and previous cuts will be reversed.
President Biden lauded the work of Democrats and U.S. Labor Secretary Marty Walsh for his leadership to ensure retirees' peace of mind. You can learn more about the ruling here and here.
UNITED RAIL UNIONS' STATEMENT ON APPOINTMENT OF PRESIDENTIAL EMERGENCY BOARD: The United Rail Unions (which includes the IAM and TCU/IAM) issued the following statement July 15, 2022.
The Rail Unions who are bargaining as part of the Coordinated Bargaining Coalition and the Brotherhood of Maintenance of Way/SMART Mechanical Coalition attended the Public Interest Hearings hosted by the members of the National Mediation Board on Tuesday, July 12, 2022, and we thank the National Mediation Board for their efforts to help the parties reach a voluntary agreement. Unfortunately, the Nation's rail carriers continue to refuse to negotiate an agreement that our members would accept.
As a result, and as was expected, President Biden announced on July 15 that he is appointing a Presidential Emergency Board before the expiration of the cooling-off period at 12:00 AM on Monday, July 18, 2022. The Presidential Emergency Board will have thirty days to convene, hear the positions of the Unions and rail carriers, and issue recommendations for settlement of the dispute. A second thirty-day cooling-off period will begin when those recommendations are issued.
The Rail Unions remain united in their efforts and are now working together in preparation of a unified case representing the best interests of all rail employees before the Presidential Emergency Board. Our unified case will clearly show that the Unions' proposals are supported by current economic data and are more than warranted when compared to our memberships' contribution to the record profits of the rail carriers.
Contract talks have been ongoing for years. Railroad workers have not had a pay increase since 2019. While the industry is touting all-time record profits, the railroads have offered a net pay cut to their workers. Moreover, management has eliminated 45,000 jobs in the industry since 2015, threatening our national supply chains.
The coalition of about a dozen unions represents 115,000 railroad workers covered by the various organizations' national agreements, and comprises 100% of the workforce who will be impacted by this round of negotiations.
Additional information will be provided as developments warrant. We appreciate your continuing support.

MACHINISTS UNION SUPPORTS SEMICONDUCTOR FUNDING LEGISLATION: The Machinists Union sent a letter of support to Senate Majority Leader Chuck Schumer for semiconductor funding. The legislation will provide billions of dollars in subsidies and tax credits for the semiconductor industry legislation that will support American workers from coast to coast. 
The IAM's support urges strong consideration of the many other pro-worker provisions, especially the Trade Adjustment Assistance (TAA) program. The TAA program protects U.S. workers who lose their jobs due to outsourcing. The program offers extended unemployment benefits for up to two years while members participate in retraining classes, out-of-area job search allowances, and more.
READ: U.S. Senate votes to move ahead on chip bill to compete with China Reuters 
"The IAM strongly supports legislation that will benefit the American worker and help turn the tides of the unfair trade with China," said IAM International Robert Martinez Jr. in the letter to Majority Leader Schumer. "The CHIPS legislation offers some much-needed resources to help supply manufacturers with the semiconductors needed to improve domestic supply chain woes. But, we should not stop there. There's still work that can be done for improving the lives of the American worker." 
TAA was instrumental in helping our members who worked at Caterpillar in Joliet, IL. That plant was shuttered in 2018 and 2019, moving the work of 600 IAM-represented workers to Mexico; and when Truck-Lite Co. closed a site in Falconer, N.Y., moving the work of more than 150 workers to places such as Mexico and China in early 2020, TAA was there to support our membership.
The TAA program works to help workers rebound from the hardships of bad trade policies, and it's important to keep this program a priority to help support our nation's workforce and their families when they need it.
Funding TAA is a win-win for legislators because it will be an opportunity for them to help their constituencies and for workers that need new prospects when their work is moved out of the country.
The post Service Contract Worker Victory- Herrnstadt Confirmed to U.S. Export-Import Bank Board- Strong Funding for NDAA appeared first on IAMAW.