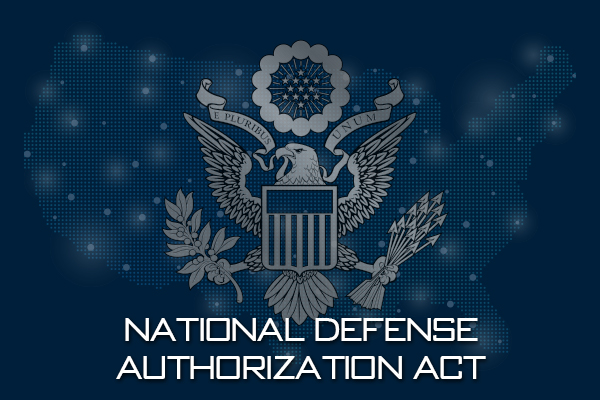 IAM ADVOCACY RESULTS IN MAJOR FUNDING FOR MACHINISTS BUILT PROGRAMS IN THE 2022 NDAA: The U.S. Senate this week passed the National Defense Authorization Act (NDAA). The bill has been sent to President Biden, who is expected to sign the bill into law. The legislation totals $768 billion for national defense programs, including extensive funding for IAM-built programs.
"The Machinists Union is the largest defense labor union in the United States and we tirelessly fought for all of the Machinists Union priorities included in this bill," said IAM International President Robert Martinez Jr. "This act will go a long way to ensuring our members and their families have a stable future. The legislation will also provide much-needed wage increases for our military men and woman while expanding their healthcare benefits, parental leave and in-home child care.
Thanks to the IAM's lobbying efforts, the 2022 NDAA authorizes funding for the following IAM- built and maintained programs:
•    85 F-35 Joint Strike Fighters
•    12 F-18 Super Hornets
•    4 C-130J Super Hercules
•    17 F-15 Eagles
•    14 KC-46 Tankers
•    Two P-8 Poseidons
•    Three DDG-51 Arleigh Burke-class Destroyers
•    Two Virginia-class Attack Submarines
•    Robust funding for ramp up of Columbia-class Ballistic Submarine program
Other highlights include:
Renews, expands and improves oversight into domestic content in critical defense acquisition programs.
Supports Administration efforts to increase public availability of Department of Defense reporting on waivers of certain domestic preference requirements.
Establishes strong, recurring oversight mechanisms to detect and deter egregious violations of domestic preference laws.
Improves the legal framework to mitigate risk in critical defense supply chains and across the broader acquisition process, using leading-edge digital tools, technology, and approaches to enhance supply chain transparency.
Tightens restrictions on acquisitions of certain printed circuit boards for which supply chains may be susceptible to interference by the Chinese government.
The law also authorizes $27.8 billion for nuclear weapons activities allotted for the Department of Energy and fully funds the Department of Defense budget for the National Security Launch Program.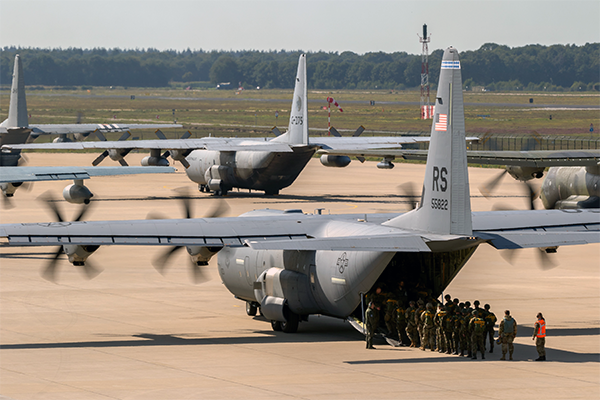 MEMBERS OF CONGRESS CALL FOR ADDITIONAL FUNDING FOR C-130J AIRLIFT PROGRAM: Over 64 members of Congress recently wrote a letter to U.S. Secretary of Defense Lloyd J. Austin III calling for additional funding for the IAM-built C-130J program. The current C-130J program has been a tremendous success resulting in millions of dollars in savings.
"The current C-130J Super Hercules is the most capable tactical airlifter in the world," reads the letter. "C-130J production is currently declining from 2020's health rate of 24+ aircraft per year down to a minimum 16 per year. Such a significant drop in production could dramatically affect C-130J pricing and undermine the national supplier base."
"Machinists Union members have been proudly manufacturing C-130 aircraft for decades," said IAM International President Robert Martinez Jr. "Efficiency and safety are qualities that make the C-130J program one of the most trusted military production aircraft. The IAM members display extreme pride, knowing how our nation depends on this program. I commend the members of Congress for standing up for the program and the thousands of good-paying jobs provided with this program and its supplier base."
The letter is requesting serious consideration be given to request a Block Buy to accommodate the fleet demands for both the U.S. military and the National Science Foundation's climate change study missions.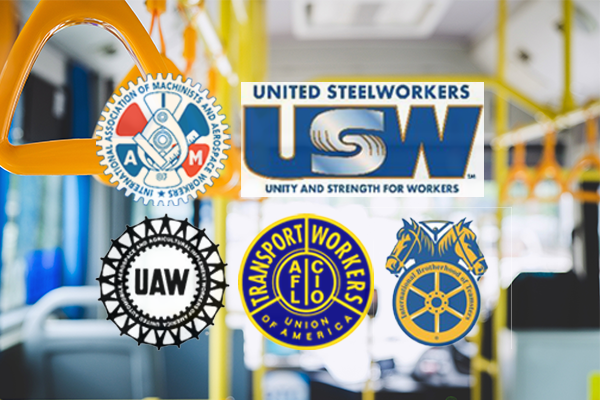 PROTECTING THE NATION'S TRANSPORTATION INFRASTRUCTURE: If federal funds are being used by American transit agencies to purchase things like rail cars or buses, those vehicles and their parts, should be made in America.
That's the message coming from the Machinists Union, which is standing alongside other national labor unions to let Congress know that millions of good jobs, the country's supply chains, and our global competitiveness are at stake.
"Our members are proud to manufacture equipment used by our government to take care its citizens across this nation. But if federal dollars are used to pay for it, it should made in this country, by workers in the United States, using American ingenuity. This should be non-negotiable," said IAM International President Robert Martinez Jr. "Our elected leaders need to take action immediately to make sure we aren't giving away our country's competitive edge and endangering our national security."
In a joint letter signed by the IAM, the International Brotherhood of Teamsters, the Transport Workers Union of America, the United Steelworkers, and the United Auto Workers, the group outlined how detrimental it will be to the economy and our national security if this action remains unchecked, putting our country at risk for the future.
The letter is addressed to House Speaker Nancy Pelosi, Senate Majority Leader Chuck Schumer, Senate Minority Leader Mitch McConnell and House Minority Leader Kevin McCarthy.
"On behalf of millions of workers throughout the U.S. supply chain that supports our transportation infrastructure, we write in strong opposition to any policy actions that would weaken the Transportation Infrastructure Vehicle Security Act (TIVSA)," writes the coalition. "This law was enacted in 2019 to prevent the use of federal assistance administered by the Federal Transit Administration (FTA) from being used to purchase rolling stock equipment from China's state-owned, -controlled, and -subsidized firms."
The letter makes clear the importance of protecting the country's supply chains and ensuring American manufacturing remains a global powerhouse, as well as safeguarding future interests such as emerging transportation infrastructure technologies including electric vehicles, rechargeable batteries and other clean energy platforms.
Click here to read the letter.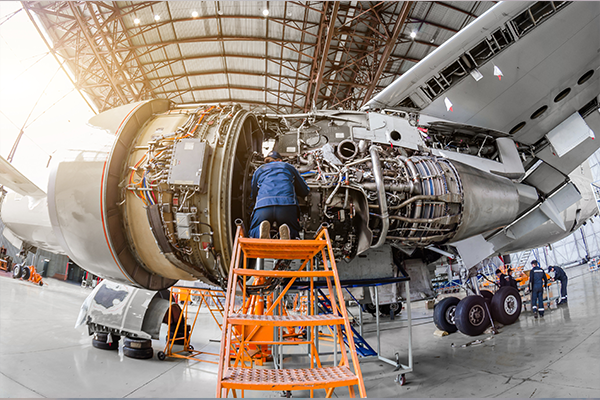 MACHINISTS UNION DEMANDS ANSWERS ON LUFTHANSA TECHNIK PUERTO RICO'S MISUSE OF CARES ACT FUNDS: The IAM wrote a letter to the U.S. Transportation Department Inspector General calling for an investigation into possible misuse of CARES Act funds by Lufthansa Technik Puerto Rico, LLC. The IAM wrote the letter on behalf of more than 200 mechanics who work in Aguadilla, Puerto Rico, at Lufthansa Technik Puerto Rico, LLC.
The letter to the Transportation Department Inspector General calls for an investigation into Lufthansa Technik Puerto Rico, LLC's possible violation of payroll-related commitments that allowed them to receive CARES Act funds or misrepresenting information that allowed them to receive funding. Based on the IAM's research, it appears Lufthansa Technik Puerto Rico, LLC received millions of dollars in grants while employee wages and hours were improperly cut. The data points to a failure and possible abuse of funds intended to benefit the workers directly.
"The pandemic caused a lot of damage to the growth of the airline industry, and the passage of the CARES Act funding was supposed to be the lifeline for airline mechanics at Lufthansa Technik Puerto Rico, LLC," said Juan Negron, Special Assistant to the IAM International President. "But instead of hope, they were given pink slips and reduced working hours. The Machinists Union never stopped fighting to ensure this injustice was brought to light. We hope this exposure will give the workers at Lufthansa and their families what they rightfully deserve."
"The IAM aggressively advocated and won the successful passage of the CARES Act legislation that provided critical relief for airline industry workers during the COVID-19 pandemic," said IAM Southern Territory General Vice President Rickey Wallace. "As the largest airline union, representing more than 160,000 active and retired members in the airline and rail industries, the IAM is heavily invested in any possible fraud, waste, or misuse of the CARES Act funds."
Read the entire letter to the U.S. Transportation Department Inspector General Eric J. Soskin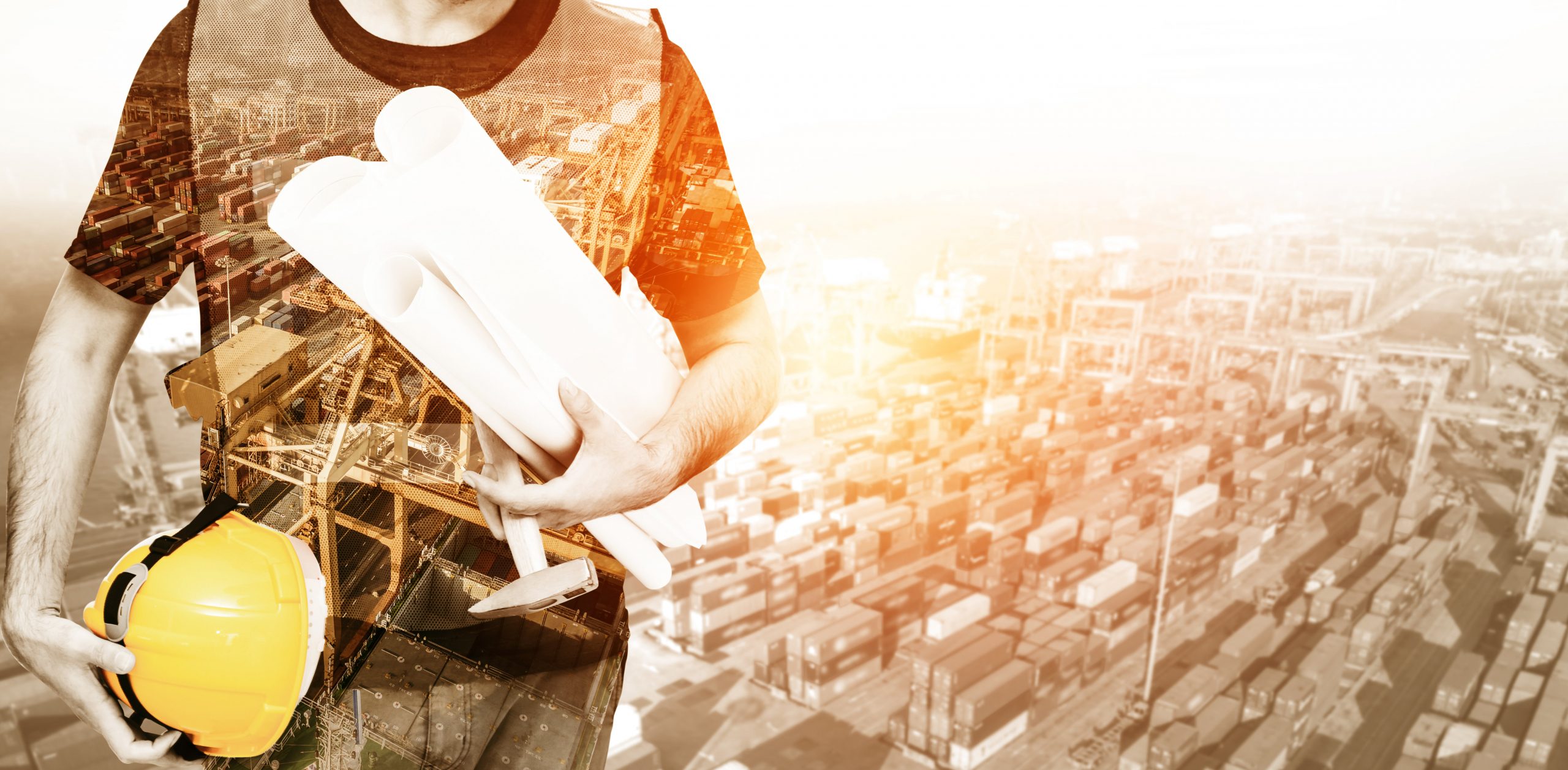 IAM, UNION COALITION SUPPORT BUILDING WATERWAY CUTTERS WITH UNION LABOR IN WISCONSIN: The IAM and three other unions united to support a proposal to construct the U.S. Coast Guard's (USCG) Waterways Commerce Cutters (WCC) in Superior, WI. The letter, addressed to Homeland Security Secretary Alejandro Mayorkas, highlighted the need for Fraser Shipyards to replace existing cutters in order to expedite commerce on U.S. inland waterways, thereby helping to relieve some of the current congestion and supply backlogs on U.S. waterways.
The IAM, the International Union of Operating Engineers (IUOE), the International Brotherhood of Boilermakers (IBB) and the International Brotherhood of Electrical Workers (IBEW) have joined the effort.
"The workers at Fraser Shipyards are well known for their years of superior service in the maritime industry and excellent customer support," said IAM International President Robert Martinez Jr. "The IAM, along with our labor allies, are fighting to ensure this highly- skilled workforce can continue to be instrumental in producing quality products for use on the waters of our nation. We are standing together to protect the high labor standards under Davis-Bacon prevailing wage requirements and help provide fairness in the solicitation process."
Awarding this solicitation to the Upper Midwest-based facility will deliver geographic diversity to the Coast Guard's procurement processes and, therefore, contribute to national security. Over the last 15 years, most awards have gone to shipyards in a small region of the Gulf Coast.
"Fraser Shipyards utilizes a highly-skilled union workforce, which can accomplish the work productively, safely, and competitively," reads the joint letter. "Given the key role that the Waterways Commerce Corridor fleet plays in supporting trade and good jobs, it only makes sense to maximize the economic development impact of the program through this solicitation by awarding the construction of the WCC to Fraser Shipyards."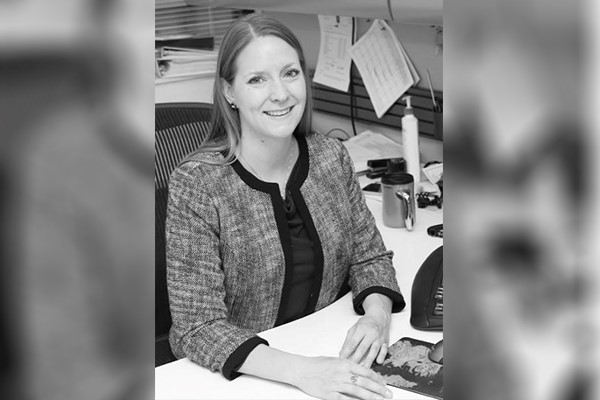 IAM APPLAUDS CONFIRMATION OF FORMER IAM LEGAL FELLOW DEIRDRE HAMILTON TO THE NATIONAL MEDIATION BOARD: The International Association of Machinists and Aerospace Workers (IAM) applauds the U.S. Senate for confirming longtime labor lawyer and former IAM Legal Fellow Deirdre Hamilton to serve on the National Mediation Board (NMB), a three-member panel tasked with handling labor issues in the nation's railroad and airline industries.
"We thank each senator who voted in favor of confirming Deirdre Hamilton for a seat on this very important federal panel," said IAM International President Robert Martinez, Jr. "As a seasoned lawyer, and an alum of the Machinists Union, Ms. Hamilton has shown time and time again that she is well qualified for the task of ensuring fairness for workers in our nation's airline and railroad industries."
"The confirmation of Deidre Hamilton to the NMB panel is a great step to make sure workers' rights are protected," said Richard Johnsen, IAM Chief of Staff to the International President. "Ms. Hamilton is a great advocate for working people, and I am confident she will serve airline and rail workers well."
"This confirmation is good news for our union members. Ms. Hamilton is greatly qualified for the NMB post, and I am confident she will make sure workers come first," said TCU/IAM National President Artie Maratea. "As an appointed member of the Dunlop Committee, I look forward to working with Deirdre. We need champions like Ms. Hamilton to protect our nation's workers, and I know with confidence that Ms. Hamilton is up to the task of making the rail industry work for everyone."
In January, the IAM joined 18 unions representing rail and aviation workers in sending a letter to the Biden administration asking for some immediate attention to confirm Hamilton and Puchala.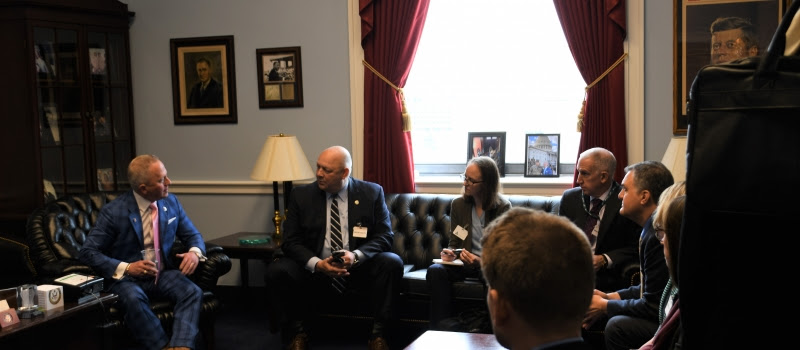 NFFE-IAM MEETS WITH FAA ADMINISTRATOR AND REP. VAN DREW TO DISCUSS THE WILLIAM J. HUGHES TECHNICAL CENTER:  Last week, the leadership of the National Federation of Federal Employees (NFFE-IAM) attended a meeting at the office of U.S. Representative Jeff Van Drew (R-NJ) with Federal Aviation Administration (FAA) Administrator Stephen Dickson to discuss the proposed, but still vague plan to reorganize the William J. Hughes Technical Center (WJHTC). The meeting ended with a commitment from all sides to further engage stakeholders, including employee organizations, before a final reorganization plan is developed." conditions.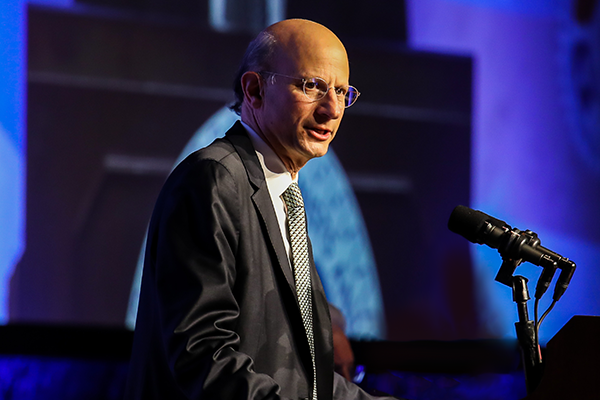 MACHINISTS UNION THANKS RETIRING CHIEF OF STAFF OWEN HERRNSTADT FOR HISTORIC CAREER: Owen E. Herrnstadt, IAM Chief of Staff to the International President, will retire from the union, effective January 1, 2022. Herrnstadt will also step down from his role as the IAM's Director of Trade and Globalization.
In his 34-year career on the IAM's staff, Herrnstadt has served as an invaluable resource to IAM members, officers, staff and leadership. His work to advance global trade and human rights that benefit working people has been internationally recognized inside and outside of the labor movement.
"On behalf of the IAM Executive Council and our entire membership, I want to extend our deepest gratitude to Owen for all he has given our great union," said IAM International President Robert Martinez Jr. "Owen has contributed to solving many of the most important issues facing our union for more than three decades. We are a stronger organization because of his work, and his legacy will withstand the test of time as our union moves into the future. I wish Owen and the Herrnstadt family all the very best in this new chapter of their lives."
Herrnstadt first came to the IAM in 1987, serving as Associate General Counsel. In 1996, he was named IAM Director of Trade and Globalization. In 2014, Herrnstadt became Chief of Staff to the International President. He has served on a variety of federal advisory committees and has written and made presentations on numerous topics including trade, human rights, corporate social responsibility, manufacturing, U.S. and international labor and employment law and other matters.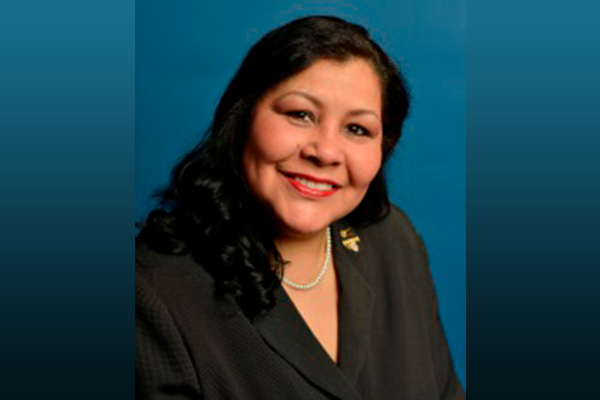 ASSISTANT LEGISLATIVE DIRECTOR MONICA SILBAS NAMED IAM CHIEF OF STAFF TO IAM INTERNATIONAL PRESIDENT MARTINEZ: Monica Lee Silbas, a 30-year IAM member who has most recently served as IAM Assistant Political and Legislative Director, will become Chief of Staff to International President Robert Martinez Jr. The appointment is effective January 1, 2022.
Silbas will take over for longtime IAM Chief of Staff Owen Herrnstadt.
Silbas is known throughout the IAM and the labor movement as a fierce advocate for working people and as one of the leading voices for labor on Capitol Hill. 
Ty Richardson, who has served as an IAM Communications Representative, has been appointed to replace Silbas as IAM Assistant Political and Legislative Director.
Richardson first joined the IAM in 2019 after a 15-year career as a journalist, including several years covering labor unions, trade and employment policy on Capitol Hill for Bloomberg Law.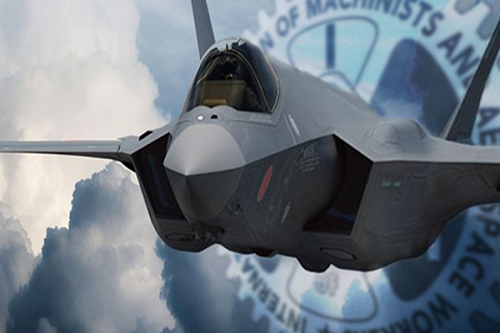 MEMBERS OF CONGRESS URGE PRESIDENT BIDEN TO FULLY INVEST IN THE F-35 PROGRAM AND F135 MODERNIZATON: Members of Congress wrote a letter urging the Biden-Harris administration to fully invest in the F-35 Lightning II program and F135 Modernization in the Fiscal Year 2023 Department of Defense(DoD) budget request and Future Years Defense Plan(FYDP). The letter was led by U.S. Representative John Larson (D-CT).  
"The F-35 is the most capable and affordable aircraft proposed in the budget," reads the letter. "It is a technological marvel that represents the best of American manufacturing and is the best equipment we can provide for both our warriors and for the taxpayers. More than 1,800 American suppliers contribute to the F-35 and half of those companies are a small or disadvantaged business. The F-35 supports more than 254,000 high-tech and high-paying American jobs and thousands of those workers are skilled union members."
IAM International President Robert Martinez Jr. sent a letter urging other members of Congress to support the letter to the Biden-Harris administration. The letter's focus was on supporting the future of the F-35 Lightning II program and F135 modernization.
"Continued investment and ramp up of this program is essential to our national security and ensuring the United States maintains its air dominance," wrote Martinez. "In addition, the F-35 program provides for tens of thousands of high-skilled, Machinists Union jobs and supports more than 254,000 direct and indirect jobs nationwide. With a strong commitment to the program and our allied partners, the cost per aircraft will continue to be reduced substantially while at the same time bolstering our domestic economy, industrial base and national security."
"We will always fight hard on Capitol Hill for our members at Pratt & Whitney," said Eastern Territory General Vice President Brian Bryant. "I want to personally thank Rep. Larson for advocating on behalf of our members and the F-35 Lightning II program. Our members in Connecticut are very highly skilled and they deserve a strong commitment to the F-35 program." 
Read the letter from IAM International Robert Martinez Jr.
Read the letter from Members of Congress to President Biden
The post NDAA Funding a Win for IAM Members – Funding Push for C-130J Airlift Program – Fighting to Protect the Nation's Transportation Infrastructure appeared first on IAMAW.