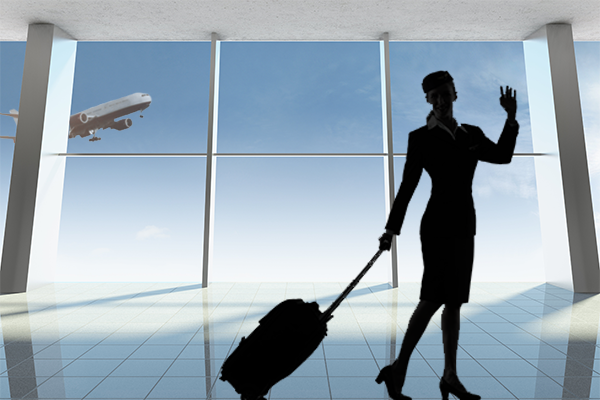 IAM FULLY SUPPORTS FAA's 10-HOUR REST RULE FOR FLIGHT ATTENDANTS: The IAM, North America's largest airline union, stands in full support of the swift implementation of the 10-hour rest rule for Flight Attendants. The rule to give Flight Attendants an extra hour of rest was mandated in the 2018 FAA Reauthorization Act, and was required to go into effect that year, but has been delayed by the previous administration.
On Thursday, after years of advocacy from the IAM and other airline unions, the FAA moved forward with a rule that would increase minimum Flight Attendant rest time from nine hours to 10.
"Our union is dedicated to ensuring the safety and well-being of all workers and this rule change will undoubtedly help provide much-needed relief for Flight Attendants," said Richard Johnsen, Chief of Staff to the International President. "Flight Attendants are on aviation's frontlines and must be given the proper rest in order to perform their jobs safely. It is of the utmost importance that the 10-hour rule is implemented as soon as possible."
"The IAM has been championing this rule change since its initial proposal and has aggressively been lobbying on Capitol Hill for over a decade," said IAM International President Robert Martinez Jr. "Our Legislative team has been instrumental in leading this charge by meeting countless times with lawmakers from both parties and holding rallies in support. Flight Attendant fatigue is a serious issue that can affect their health and safety and also that of the traveling public. The extra hour of rest is vital and long-overdue."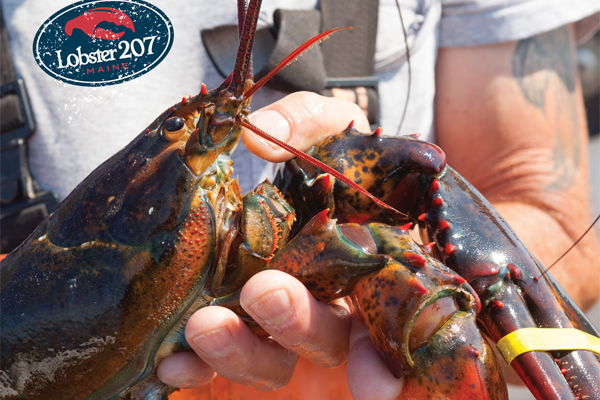 MAINE LOBSTERING UNION WINS IN COURT TO PROTECT LOBSTER FISHERMEN, COMMUNITIES: The Maine Lobstering Union (MLU) has won emergency relief to stop the impending closure of productive lobster waters off the coast of Maine. Injunctive relief was granted by the U.S. District Court for the District of Maine on Saturday, Oct. 16.
The closure would have impacted a large area of prime lobstering territory. Lobster fishing constitutes a much larger part of Maine's economy than it does for any other Atlantic state.
Joining the MLU as plaintiffs in the case are the Fox Island Lobster Company of Vinalhaven and Frank Thompson, a sixth-generation fisherman, who, together with his wife Jean, own and operate Fox Island; and the Damon Family Lobster Company of Stonington. The lawsuit was filed by the Portland, Maine law firm of McCloskey, Mina, Cunniff & Frawley, LLC
"This victory by the Maine Lobstering Union is a significant step in protecting one of Maine's most precious industries – lobstering," said Alfred Frawley, the attorney who represented the Maine Lobstering Union in the case. "Our lobstermen have put generations of time, effort, and substantial financial resources into their craft. The lobstering industry is not only a treasure to Maine but a treasure to our American history. The regulations proposed by federal agencies would have had a chilling impact on communities throughout Maine. We will continue to push for science and data that reflect what is truly happening in our industry."
In addition to filing this lawsuit in the District of Maine, the MLU remains an active intervenor in CBD v. Ross, an active case in the U.S. District Court for the District of Columbia.
The Maine Lobstering Union (MLU) is a division of the International Association of Machinists and Aerospace Workers (IAMAW) District 4 and the only association-based cooperative in the lobster industry owned and operated by Maine lobstermen. The MLU supports Maine's lobster community and is committed to the sustainability and safety of Maine's lobstermen and women and all wildlife that occupy and rely upon the fishery.

REP. VEASEY LEADS BIPARTISAN EFFORT TO BOLSTER F-35 PROGRAM FUNDING: The IAM is joining with Rep. Marc Veasey (TX-33) and other lawmakers urging the Biden-Harris Administration to fully invest in the F-35 Lightning II program in the Fiscal Year 2023.
Rep.Veasey led a bipartisan group of 89 members on a letter urging the Biden-Harris Administration to fully invest in a robust F-35 Lightning II program in its Fiscal Year 2023 Department of Defense (DoD) budget request and the Future Years Defense Plan (FYDP). The letter urges strong support to this vital program so that long-term procurement and sustainment costs continue to go down.
"Not only is the F-35 critical for the national security of the U.S. as well as our allies and partners, but it is also vital to the U.S. manufacturing base," wrote the lawmakers. "Across our country, more than 1,800 suppliers contribute to the F-35, with one in every two of those companies being a small and/or disadvantaged business. The F-35 supports more than 254,000 high-tech, high-paying American jobs annually with thousands of those workers who are skilled union members. Further, throughout the COVID-19 pandemic, this workforce has remained committed and resilient; they are a true national security asset. At a time when our economy has suffered the devastating effects of COVID-19, this program has continued to create jobs, foster workforce development, and spur economic opportunity."
"I commend Rep. Veasey and other lawmakers for standing up for our members who are a vital part of the F-35 program," said IAM International President Robert Martinez Jr. "The IAM will work with our allies in Congress to highlight the national security and economic benefits of the F-35 program. We must fight to grow the F-35 program and the thousands of jobs this economic engine supports for our nation."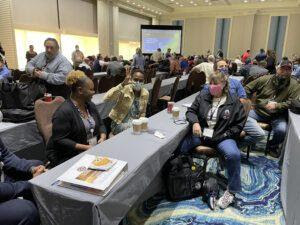 TCU LOCAL CHAIRPERSONS GATHER FOR ADVANCED LEADERSHIP TRAINING SEMINAR: At last week's Advanced Training in Las Vegas, TCU Local Chairs were joined by three special guests via pre-recorded video. Chairman of the House Railroads Subcommittee Donald Payne (D-NJ), Rep. Brian Fitzpatrick (R-PA), and Rep. Tim Ryan (D-OH & candidate for U.S. Senate) all sent videos congratulating and thanking TCU Local Chairs for taking the time to develop their skills as union representatives.
These elected officials have been particularly strong defenders of TCU members and their jobs, and we're proud to call them allies in our fight to promote and protect good railroad jobs.
On behalf of all TCU members, we thank them for taking the time to send their video well wishes.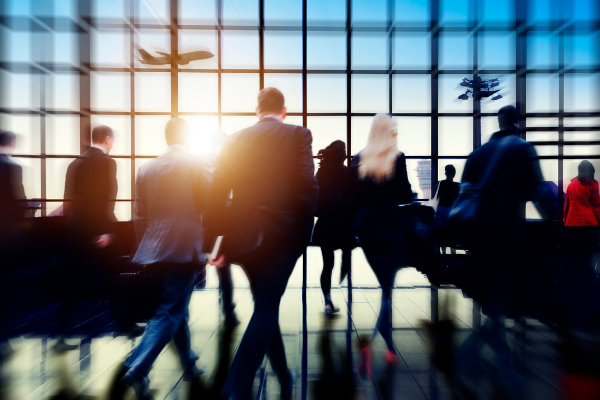 COS JOHNSEN ADDRESSES UNRULY PASSENGERS IN USA TODAY Op-ed: Richard Johnsen, Chief of Staff to the International President, wrote an op-ed in today's USA TODAY addressing unruly passengers and understaffing issues in the airline industry.
Read: U.S. airlines are grounded by understaffing, fatigue and rising violence despite billions in aid USA TODAY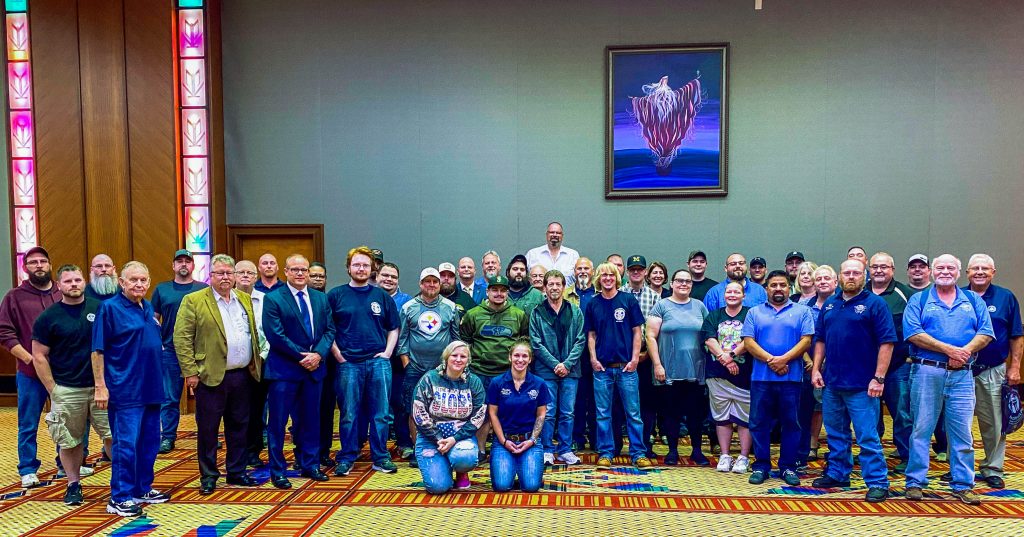 MACHINISTS STATE COUNCILS BACK IN ACTION: A few Machinists State Council meetings were held across different territories over the past month.  Machinists State Councils are located across the country, in cities and states where Machinists are represented. The Machinists State Councils help fight for legislation that is good for working people.
Legislation enacted and decisions made by elected officials impact our work lives and the ability of our union to fight for better pay and benefits for our families.
In the past few weeks, the Machinists State Councils that gathered in their respective states were Georgia, Indiana, Michigan, Alabama, Tennessee, Nebraska, Colorado, and Florida State Councils.
Members of the councils meet to swear in new officers and discuss some of the most pressing legislative and political issues facing IAM members in their states.
See the photo gallery from Machinists State Councils around the IAM.
MACHINISTS APPLAUDS SOCIAL SECURITY BENEFIT INCREASE: Millions of Social Security beneficiaries, including many IAM members, will receive a 5.9 percent cost-of-living increase in 2022. The average retired worker can expect to receive an additional $92 per month.
Active and retired IAM members have long called for an increase to earned Social Security benefits and for measures that secure the solvency of Social Security. As Machinists, we continue our fight to ensure Social Security continues to pay retirees their life-long earned benefits. The IAM remains committed to the fight to achieve dignified retirement benefits for our members and all seniors.
Union retirees were instrumental in some of the first significant Social Security benefit increases and the implementation of Medicare.
"While this is welcome news for IAM members, retired Americans, disabled veterans and millions more Social Security beneficiaries, we must do more to ensure to help older Americans and others in need make ends meet," said IAM International President Robert Martinez Jr. "We can start by passing the Build Back Better Act, which would lower the cost of prescription drugs. It is also past time to make the wealthiest Americans pay their fair share into Social Security."
Most people who receive Social Security payments will be able to view their COLA notice online through their personal my Social Security account. People may create or access their my Social Security account online at www.socialsecurity.gov/myaccount.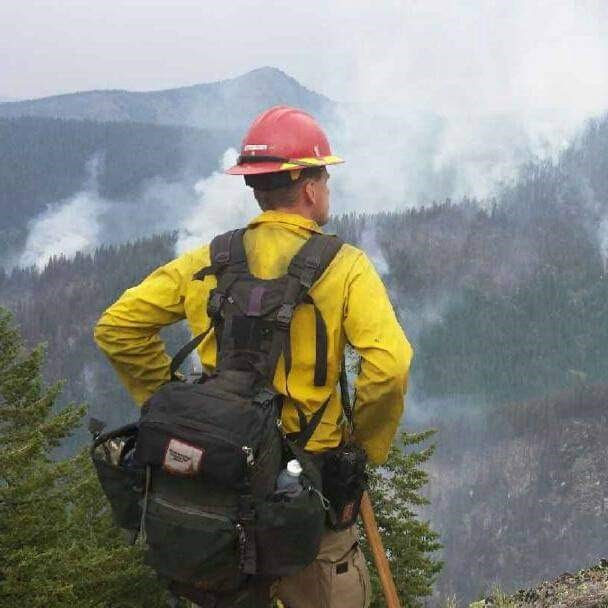 NFFE-IAM HELPS CRAFT WILDLAND FIREFIGHTER CLASSIFICATION AND PAY PARITY ACT: The National Federation of Federal Employees (NFFE-IAM) worked alongside Rep. Joe Neguse (D-CO) to craft The Wildland Firefighter Classification and Pay Parity Act, which was introduced on Tuesday. Among the many reforms included in the bill, it will raise federal wildland firefighter pay to at least $20 an hour and create a new classification series to ensure firefighters are properly classified for the hazardous work they perform. The act will also overhaul support programs to guarantee federal firefighters have access to better health care and mental health resources.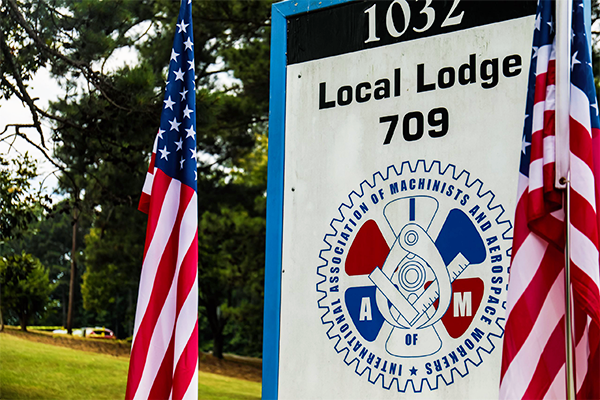 IAM, GEORGIA CONGRESSIONAL DELEGATION FIGHTING TO SAVE FIRST RESPONDER JOBS AT MARIETTA LOCKHEED MARTIN FACILITY: The International Association of Machinists and Aerospace Workers (IAM) and the Georgia Democratic congressional delegation, led by U.S. Rep. Nikema Williams (D-Ga.), are working to help firefighters and facility safety technicians at Lockheed Martin in Marietta, GA, fight to save their jobs.
Lockheed Martin recently announced that it plans to outsource fire protection at the Marietta facility. The 41 firefighters and three safety technicians are members of the IAM Local 709. The majority are U.S. military veterans and have provided fire protection for the facility since 1961.
During the pandemic, one of the first responders lost their life due to COVID-19, and another member was hospitalized for months. During the pandemic, the group worked nonstop and was considered essential personnel.
"The firefighters and safety technicians in the Lockheed Martin Fire Department are essential workers and we hope to save the jobs of these faithful first responders," said IAM Southern General Vice President Rickey Wallace. "They risk their lives every day to keep the facility and the personnel inside safe from harm. The thousands of IAM members inside the facility will stand in solidarity with our impacted members. Outsourcing should be the last thing on Lockheed Martin's agenda. The company should focus on putting out great products that help keep our nation safe and relying on experienced personnel to keep the workers safe. We will commit our full resources to fight back this outrageous outsourcing scheme. I applaud Congresswoman Williams and other members of the Georgia congressional delegation for sticking by our members during this difficult fight."
Rep. Williams is leading the Georgia Democratic congressional delegation in an effort to protect union workers at the Lockheed Martin Aeronautics facility in Marietta.
"The Lockheed Martin Marietta facility employs over 5,000 Georgians working across a 900-acre campus with myriad buildings, entryways, and corridors," the letter reads. "As firefighters, first responders, and EMTs, the Marietta Fire Safety Department has decades of training and experience protecting the safety and health of the workforce, as well as the government-funded assets, located on this large and complex campus. These workers have the institutional knowledge of this campus that is necessary to best protect their colleagues. We are concerned by the risks that could come with replacing this highly trained and experienced safety team with outside contractors with little knowledge of the facility."
Click here to read the full text of the letter.
IAM Local 709 members build C-130 and C-130J military transport planes, along with center wing assemblies for F-35 fighters.
The post IAM Supports FAA's 10-Hour Rest Rule- Big Win for Maine Lobstering Union- Efforts Underway to Bolster F-35 Program appeared first on IAMAW.