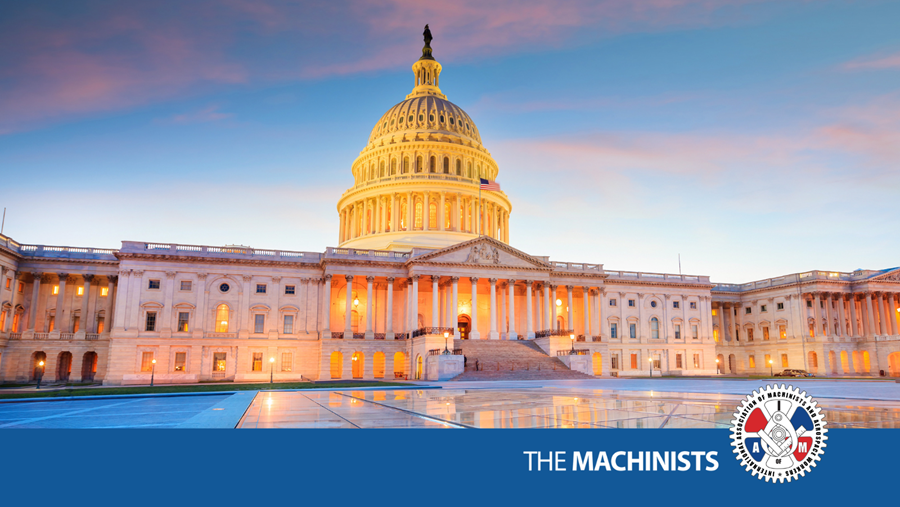 REGISTER NOW FOR THE 2023 IAM LEGISLATIVE CONFERENCE: Registration is now open for the 2023 IAM Legislative Conference! This crucial conference provides an opportunity for IAM members to have their voices heard in Washington, DC, and to advocate for policies that benefit working families. 
This year's conference will take place from June 19-21, 2023, at the Hyatt Regency Washington, 400 New Jersey Ave. NW, Washington, DC 20001.
Attendees must make reservations by Thursday, May 11, 2023, to guarantee the IAM hotel room rate.
Click here for the official call letter, registration information and hotel booking details.
As part of the conference schedule, attendees will lobby members of Congress and remind them who they were elected to represent. IAM members will meet with their congressional representatives and will provide their perspectives to advocate on behalf of fellow machinists and their families on the issues that matter most. All delegates planning to attend the 2023 IAM Legislative Conference should pre-schedule meetings with their Congressional District Representative as well as Senators for Tuesday and Wednesday afternoon.
By adding their voice, members can help support IAM's work on:
The Protecting the Right to Organize (PRO) Act
Buy American
Transportation
Trade
Defense funding
Retirement security
Affordable healthcare
And much more!
The 2023 IAM Legislative Conference includes sessions where delegates will hear and interact with Congressional allies and attend a congressional reception hosted by the IAM.
Join us and make an impact by participating in this important conference.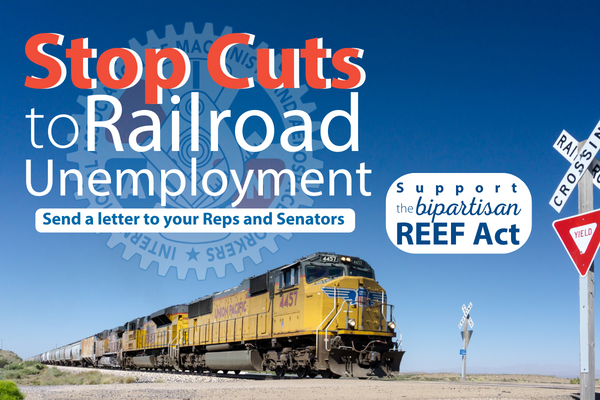 STOP CUTS TO RAILROAD UNEMPLOYMENT – SEND A LETTER: With the end of the national emergency related to Covid-19, budget sequestration cuts will be reimposed on Railroad Unemployment and Sickness Benefits (RUI) on May 10, 2023. This will trigger cuts to railroaders' checks by 5.7% (for 2023 – but it varies by year).
Quickly and easily send a letter to your reps and senators in support of the REEF Act to prevent this cut to your and other railroaders' benefits.
The Railroad Employee Equity and Fairness (REEF) Act would repeal this unfair and unnecessary reduction that only targets the unemployment of railroad workers (regular State-based unemployment programs are already exempt).
As railroad workers, this is your money! Rail workers support this legislation, as do the railroads. There are no groups opposed to this legislation; it is a bipartisan issue that Congress could pass and fix in a heartbeat. 
Protect yours and other rail workers' benefits by sending a letter to your reps and senators telling them to vote in support of the REEF Act that would permanently exempt RUI Benefits from budget sequestration reductions.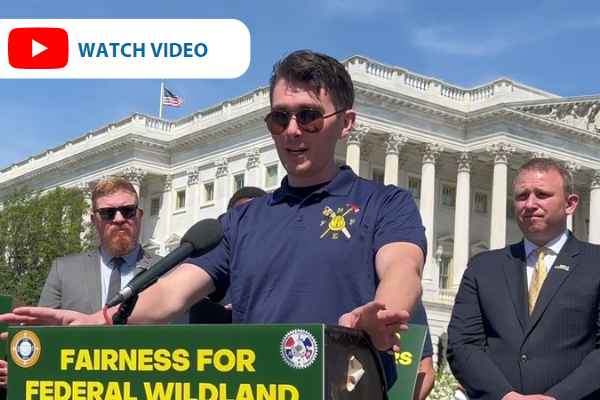 NFFE-IAM FIGHTS FOR WILDLAND FIREFIGHTERS ON CAPITOL HILL: The National Federation of Federal Employees (NFFE-IAM) recently held a press conference outside the U.S. Capitol to raise awareness of the severe issues facing the federal wildland firefighting workforce. The event was hosted by U.S. Reps. Katie Porter (D-CA) and Gerry Connolly (D-VA). Speakers included Reps. Porter, Joe Neguse (D-CO), Andy Kim (D-VA), as well as NFFE-IAM National President Randy Erwin, Kevin O'Connor of the International Association of Firefighters (IAFF), Bobbie Scopa of Grassroots Wildland Firefighters Association, William Bowser of the American Federation of Government Employees, and NFFE-IAM Wildland Firefighter Justin Brown.
All speakers discussed the crucial work that wildland firefighters undertake, despite unjust wages, staffing shortages, and poor workplace conditions. Members of Congress advocated for bipartisan support of President Biden's fiscal year 2024 budget, which includes funding for new pay tables, healthcare and mental health programs, and enhancements to housing for wildland firefighters. Many speakers asserted that without significant change, the wildland firefighter workforce would see even more workers leaving the service, putting communities and lives at risk.  
IAM DISTRICT 77 URGES MINNESOTA SENATE TO SUPPORT FAIR PAY FOR WARRANTY AUTO WORK: Last month, the Minnesota Senate Commerce and Consumer Protection Committee held a hearing with testimony on Senate Bill 827 (SF 827) from allies and labor advocates, including Grant Whalen, a Technician and member of IAM District 77. If passed, the bill will order automobile manufacturers to compensate dealerships with labor hours used for non-warranty retail repairs when performing warranty repairs.
During the hearing, witnesses argued that the automotive manufacturers do not compensate dealerships with enough labor hours to perform warranty repairs. Technicians' wages are based upon hours produced, and those inadequate warranty labor repair times are passed on to the Technicians.
IAM advocacy efforts have been led by IAM District 77 Assistant Directing Business Representative John Duerscherl who also brought together more than 20 IAM Shop Stewards to engage during the Senate hearing and to get the bill passed.
"We have to ensure that the voices of our members and all workers in Minnesota are heard," said Duerscherl. "This legislation will guarantee that automotive and truck dealerships will be reimbursed for warranty repairs with labor times that the dealership would use when performing retail repairs, which ultimately will benefit Technicians and their families."  
IAM District 77 has worked jointly with Teamsters Local 974 to mobilize members to educate them about the importance of this Bill.
"IAM District 77 has been very vocal to ensure our members and all workers are compensated fairly for their labor," said IAM Midwest Territory General Vice President Steve Galloway. "This important piece of legislation is not only important for our members, but to all the workers working in this industry."
SF 827 was introduced by State Sens. Tou Xiong, Judy Seeberger and Aric Putnam.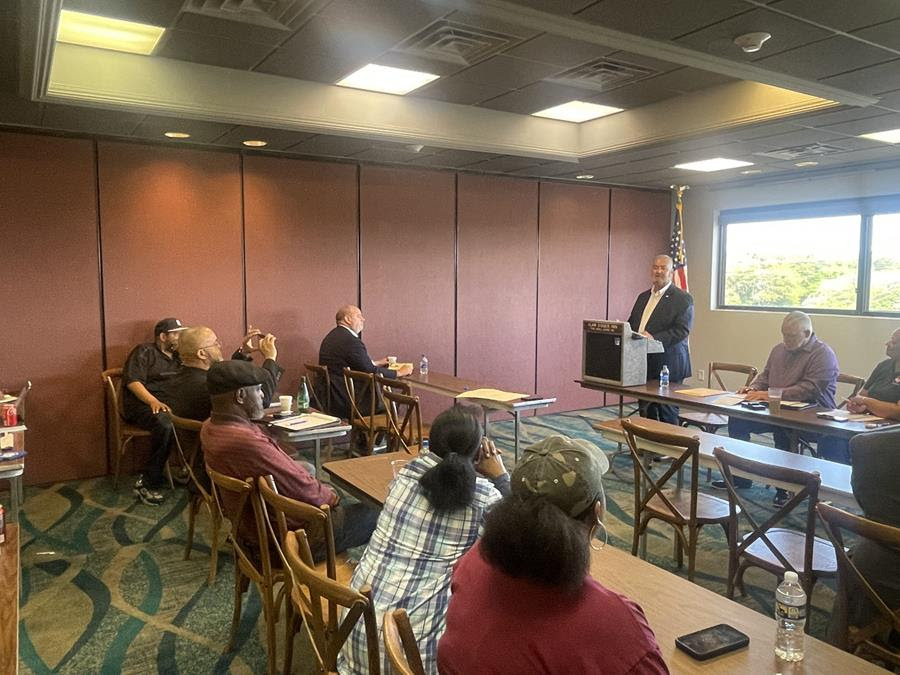 NORTH CAROLINA STATE COUNCIL JOINS TOGETHER TO GROW STRENGTH, NUMBERS: The North Carolina State Council of Machinists met in Pine Knolls Shores, NC for training and meetings about the union's political and legislative engagement and priorities.
"What we do in the state council is go to screening sessions for candidates running for local, state, and federal offices," said North Carolina State Council President Teddy McNeal.
IAM International President Robert Martinez Jr. addressed the Council, updating delegates about the Grand Lodge Convention, promoting listening sessions for the Committee on the Future, and pushing for engaging the membership in legislative issues that affect the union.
"We've got to make the case on the shop floor why we have to be politically involved," said Martinez. "Let's pass the PRO Act and end Right-to-Work-For-Less in all 50 states, just like we did in Michigan. We can do the same thing here in North Carolina if we mobilize in 2024."
IAM Southern Territory General Vice President Rickey Wallace spoke to the council about issues specific to the Southern Territory, like organizing in Right-to-Work states and North Carolina state-specific policy.
"North Carolina had a major Senate race last year, and North Carolina will play a major role in the coming presidential election," said Wallace. "This council does the hard work of mobilizing Southern membership around issues that impact our members and ensures that Machinists members' voices are heard by North Carolina legislators, especially when it's policy that will affect workers and their families."
Southern Territory Grand Lodge Representative Joe Greaser gave a presentation about in-plant organizing. Many Southern states, including North Carolina, have so-called "right-to-work" laws in place so locals have to constantly be organizing in the places where the IAM already represents members.
"The get-out-the-vote work our union does makes a difference, it really does," said Greaser. "Letting people know what candidates have their back and reminding them about important elections makes a difference."
Assistant Legislative and Political Director Loren Almeroth spoke to the council about the importance of union members engaging in politics and current legislative issues that will affect working families.
"Loren emphasized the importance of members understanding and participating in politics," said McNeal. "Politics impacts laws that affect workers' rights, working conditions, wages, time-off and more."  
"International President Martinez delivered an inspiring message to delegates," said McNeal. "He reviewed what happened at the Grand Lodge Convention and how those changes would impact what we do, and he encouraged us to attend Committee on the Future listening sessions."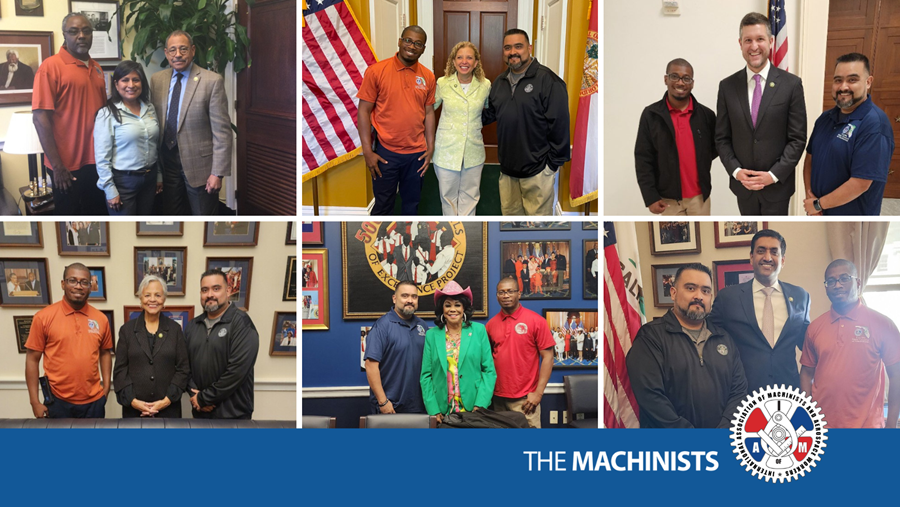 IAM FLORIDA SUGAR WORKERS VISIT CAPITOL HILL TO ADDRESS PRIORITIES: Last month, the Florida State Council of Machinists visited Washington, D.C., urging lawmakers to address the importance of jobs in sugarcane farming and manufacturing in Florida.
During their visits, IAM members lobbied for sensible and reliable policies around sugar production and the upcoming Farm Bill.
"Everything I have today is because I'm with such a great employer. We're like a family," said IAM Local 2152 President Cornelius Fowler on how U.S. sugar production and manufacturing help support good-paid union jobs. 
IAM Florida sugar workers' occupations include but are not limited to sugarcane farming, milling and refining processes on American soil, including many positions requiring skilled trades, such as machinists and welders.
"The IAM will continue to work closely with allies advocating for agricultural policies that help America's sugarcane industry and the workers that depend on it," said IAM Southern Territory General Vice President Rickey Wallace.
Early in March, the Florida State Council of Machinists also visited legislators in Tallahassee, FL, to discuss sugarcane farming and manufacturing.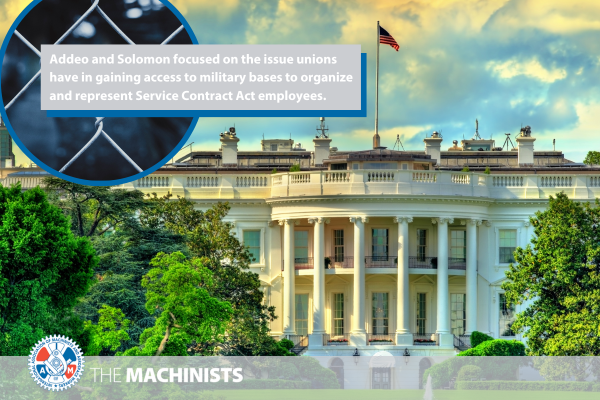 REPS. GARAMENDI AND NORCROSS REINTRODUCE THE "BASE ACCESS PRIVILEGES IMPROVEMENT ACT: Rep. John Garamendi (D-CA) and Rep. Donald Norcross (D-NJ) reintroduced the "Base Access Privileges Improvement Act," legislation to streamline the process for IAM members who work on Defense Department facilities across the country to get access to Defense Department facilities.  
The IAM has been a huge supporter of this vital legislation for members who work in the service contract industry. 
IAM Organizing Director Vinny Addeo and IAM Political and Legislative Director Hasan Solomon recently assisted the AFL-CIO White House Task Force on Worker Organizing and Empowerment Committee to put a focus on removing the barriers in gaining access to military bases to organize and represent Service Contract Act employees in their submission to the Task Force, which created a recommendation for it: 
Standardize Guidelines for Union Organizer Access to Military Bases and Installations Recommendation: Instruct the Department of Defense (DOD) to review existing guidance, consider developing consistent policies and best practices, and consider issuing standardized guidance across the Department to ensure union organizers can access bases and installations. The DOD should consider implementing standardized guidelines ensuring that union organizers can have access to employees – including employees of private-sector contractors – on its bases and installations in a manner that does not interfere with safety, security, order, or contract operations. DOD should also reiterate current federal policy protections for organizing activity related to union access on DOD property and highlight relatively recent processes and procedures that have improved and standardized the access process.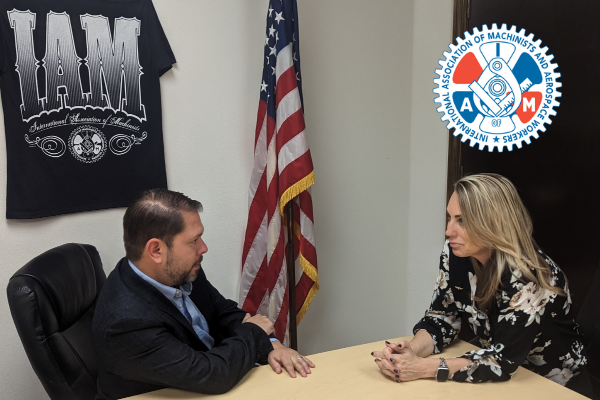 ARIZONA STATE COUNCIL OF MACHINISTS ENDORSE RUBEN GALLEGO FOR U.S. SENATE: The Arizona State Council of Machinists announced its endorsement of Ruben Gallego for United States Senate. Their endorsement joins a large and growing coalition of labor unions that are throwing their early support behind Ruben's bid to be Arizona's next senator. Ruben has already earned the endorsements of the International Brotherhood of Electrical Workers Local 640, the International Brotherhood of Teamsters Local 104 and the Communications Workers of America Arizona State Council.  
"In Congress, Ruben has stood shoulder-to-shoulder with workers and organized labor every chance he got, fighting to pass the PRO Act and pass a $15 minimum wage," said Denise Heath, Secretary-Treasurer of the Arizona State Council of Machinists. "Ruben knows that unions built the middle class and are essential to unlocking the American Dream for millions of hardworking families. He is a steadfast ally of the labor movement and friend to workers in Arizona and across the country. The Arizona State Council of Machinists is proud to endorse Ruben Gallego for Senate."  
Ruben knows what it means to wake up each day and have to provide for your family. He grew up working class, and took on a number of blue collar jobs to help support his mom and sisters – including as a line cook, in a meat packing plant, and on construction sites. At Harvard, Ruben put himself through school by cleaning his classmates' bathrooms. He knows the dignity and importance of hard work firsthand.
In Congress, Ruben represents those values by fighting for legislation that supports our brothers and sisters in labor, such as his work to include the Butch Lewis Act in the American Rescue Plan – to ensure 2 to 3 million workers' pension plans remain solvent and pay full benefits through at least 2051. He has also voted to pass the PRO Act to protect and expand workers' rights to organize and bargain collectively for better wages, benefits, and protections. And he's fought for a $15 an hour minimum wage – and committed to waiving the filibuster in the Senate so the PRO Act and minimum wage raise can become law, once and for all.
"I'm running for Senate to ensure that the American Dream remains a reality. That means supporting the rights of workers to organize and bargain collectively for higher wages and workplace protections," said Ruben. "Hardworking Arizonans deserve safe, family-sustaining jobs—and unions like the Arizona State Council of Machinists help guarantee that. I'm thankful to them for the work they have done on behalf of Arizona families, and deeply honored to have earned their endorsement."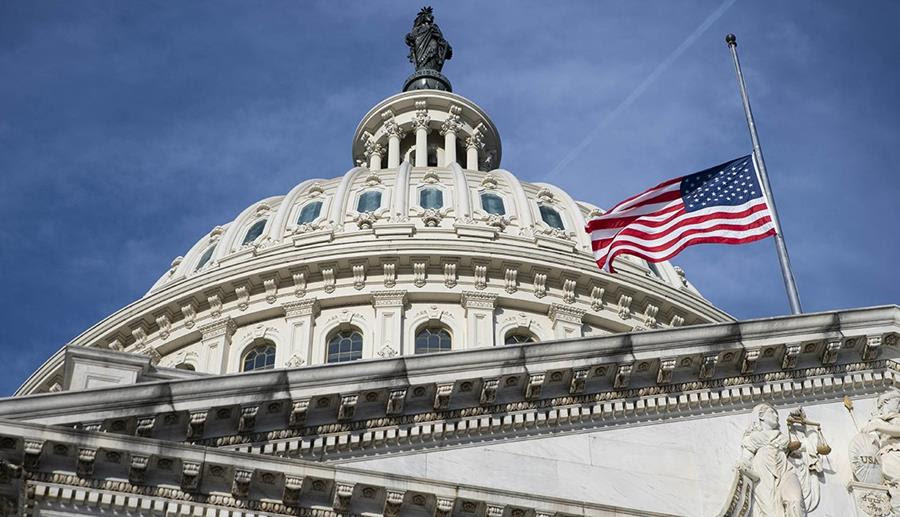 THE IAM AND 413 OTHER NATIONAL & STATE-BASED GROUPS BACK PRESIDENT BIDEN'S DEMAND THAT CONGRESS RAISE TAXES ON RICH & CORPORATIONS, NOT CUT INVESTMENTS IN WORKING FAMILIES: The IAM signed on to a letter to members of Congress demanding that they a clean debt limit bill be passed quickly allowing the United States to pay its bills—including Social Security, Medicare, Medicaid, food assistance, and veterans' benefits—and avoid global financial collapse.
"Our organizations want to reverse decades of tax cuts for the rich and corporations that are a primary cause of federal budget deficits," reads the letter. "Ensuring the wealthy and corporations pay a fair share of taxes should be the focus of any budget negotiations, not cutting earned benefits and services working people and struggling families depend on to make ends meet and get ahead. This is also necessary to reverse historic racial and gender disparities and move the nation toward equitable opportunities for all." 
Read the complete letter here.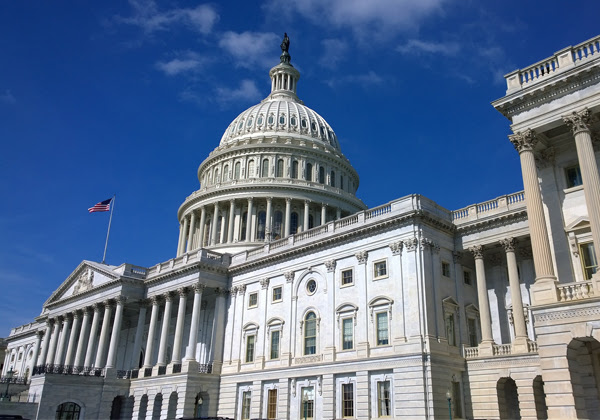 BUDINSKI LEADS EVERY FRESHMAN DEMOCRAT IN ADVOCATING FOR WORKER-CENTERED, CLIMATE-FRIENDLY TRADE POLICY: Congresswoman  Nikki Budzinski (IL-13) and Congressman Chris Deluzio (PA-17) led every freshman Democrat in the 118th Congress on a letter to President Biden urging that the proposed Indo-Pacific Economic Framework (IPEF) and other pending trade agreements include strong worker and environmental protections and digital provisions that protect consumers and foster fair competition.
"As new Members of Congress representing diverse districts across the United States, we look forward to working with you to ensure U.S. trade policy delivers for working people, helps to build a more resilient and fair economy, safeguards the environment, public health, and civil rights, and ensures independent farms, small businesses, and innovators can succeed," wrote the Members. "As your administration implements important new industrial policies and begins negotiations on new trade policies, we respectfully urge you to work with us and our constituents in a transparent and inclusive manner."
This 118th Congress includes 36 Democratic freshmen.
IPEF is a proposed trade agreement between the United States and thirteen other Indo-Pacific nations that would set rules governing approximately 40% of the global economy. It is one of several U.S. trade initiatives currently under negotiation.  
The letter — which was drafted in cooperation with Citizens Trade Campaign, a national coalition of labor, environmental, family farm, faith and consumer organizations working together to improve U.S. trade policy — reflects both congress members' and civil society groups' interest in partnering with the administration to advance trade policies that contribute a more fair and sustainable global economy. 
The full text of Congresswoman Budzinski's letter can be found here.
The post 5 of many Register for the 2023 IAM Legislative Conference – Stop Cuts to Railroad Unemployment – Fighting for Wildland Firefighters appeared first on IAMAW.